Colorado city urged to stand firm against anti-prayer campaign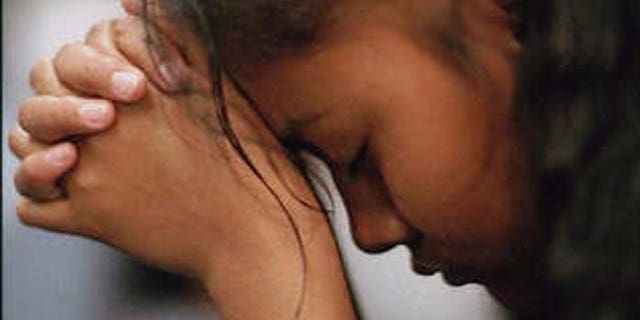 After one Colorado city council canceled opening prayers at public meetings under pressure from a Wisconsin-based atheist group, at least one other community is being urged to draw a line in the sand.
The Pueblo City Council dropped opening prayers after the city received a letter from the Freedom of Religion Foundation in Madison, Wis., arguing it is unconstitutional to coerce people at a government meeting to participate in what is typically a Christian prayer. That prompted a bitter outcry in Colorado Springs, 45 miles to the north. In a forceful editorial in the Colorado Springs Gazette, columnist Wayne Laugesen urged that community to stand up to the atheist group and blasted Pueblo for caving in.
"As its name implies, this confused organization believes we have government-protected freedom from religion in addition to our freedom to pick and choose religious beliefs or to ignore and avoid them all," conservative columnist Wayne Laugesen wrote in an editorial posted Thursday on the Colorado Springs Gazette website.
"While we have a right to shun religion, we do not have a right to government protection from the sights and sounds of religion in public — even on government property," Laugesen wrote.
"As such, one might expect Pueblo politicians to ignore the foundation's threat," he said. "Instead, they fell over without putting up a fight. We expect a more vigorous defense of our most basic freedoms — religious liberty and free speech."
So far Colorado Springs plans to keep the opening invocation at public meetings and not cancel prayers under pressure from the foundation
According to the Pueblo Chieftain newspaper, Pueblo has tried to include prayers from every faith, but council members now say a moment of silence will serve the same purpose.
"Regarding the moment of silence, I actually find it to be more fair because it gives people who want to pray the option to do so but those who don't want to, no longer have to," resident George Starkgraf told local news station KKTV.
[pullquote]
But some in Pueblo agree with Laugesen and say the long-standing practice should remain.
"I'm really sad that they made that decision, because for those of us who believe in God and the power of prayer...I think prayer is very important," another local resident, Mary Beth Netherton, told the station.
KKTV reports that someone in Pueblo complained to the Wisconsin-based group, which then issued a letter to the city council, asking them to remove the prayer.
The Associated Press contributed to this report.