Colo. puppy's birth hailed as a 'Miracle'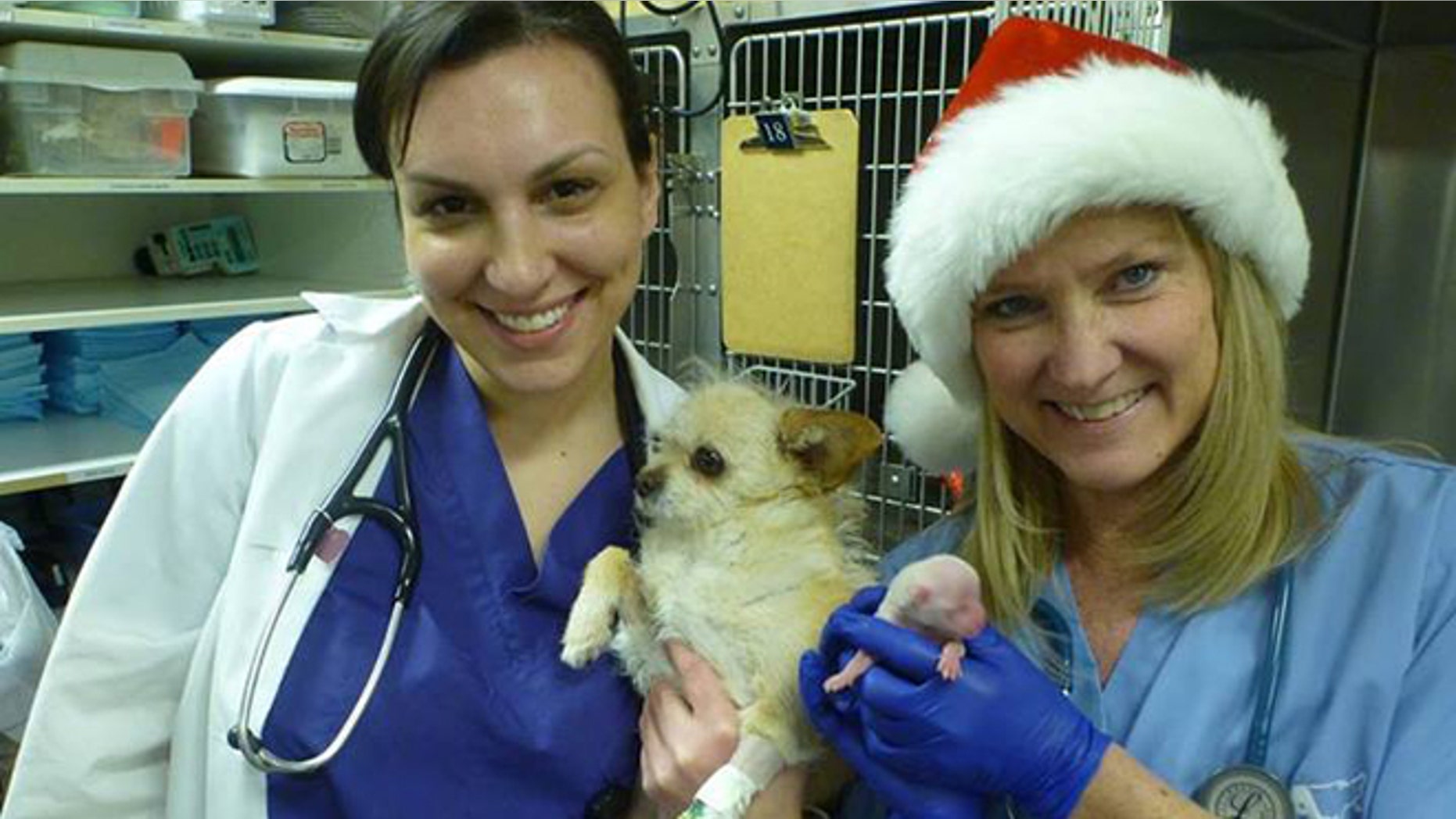 Call it a puppy's Christmas "Miracle."
A teeny, tiny puppy from Colorado survived harrowing odds to be born in time for the holiday.
After its mother was brought into the Aurora, Colo. shelter for an emergency C-section on Sunday, veterinarians fought to save the puppy -- though they believed she had not survived the surgery.
"It was obvious the puppy had been stuck for a long time. There was a lot of infection and very little chance for the puppy," Aurora Animal Shelter veterinarian Nicole Bartley wrote in a post on the city's Facebook page.
"However, we always try to save puppies and kittens born by C-section, and the veterinary technicians went to work, but the puppy never breathed, never moved."
But then, a miracle happened.
"We were just starting to wake the mama dog up from anesthesia (45 minutes later) when we heard a sound from the inside of the blanket where the puppy had been wrapped. It was alive! And crying for its mama!" she wrote.
"It should not have been possible for that puppy to be alive that much later when we couldn't get it to respond right away."
They called the puppy 'Miracle,' and the two dogs were expected to enter foster care.
"May your holiday season be filled with many little miracles," Bartley wrote.