Closing of Iconic Post Office Would Not Please Ben Franklin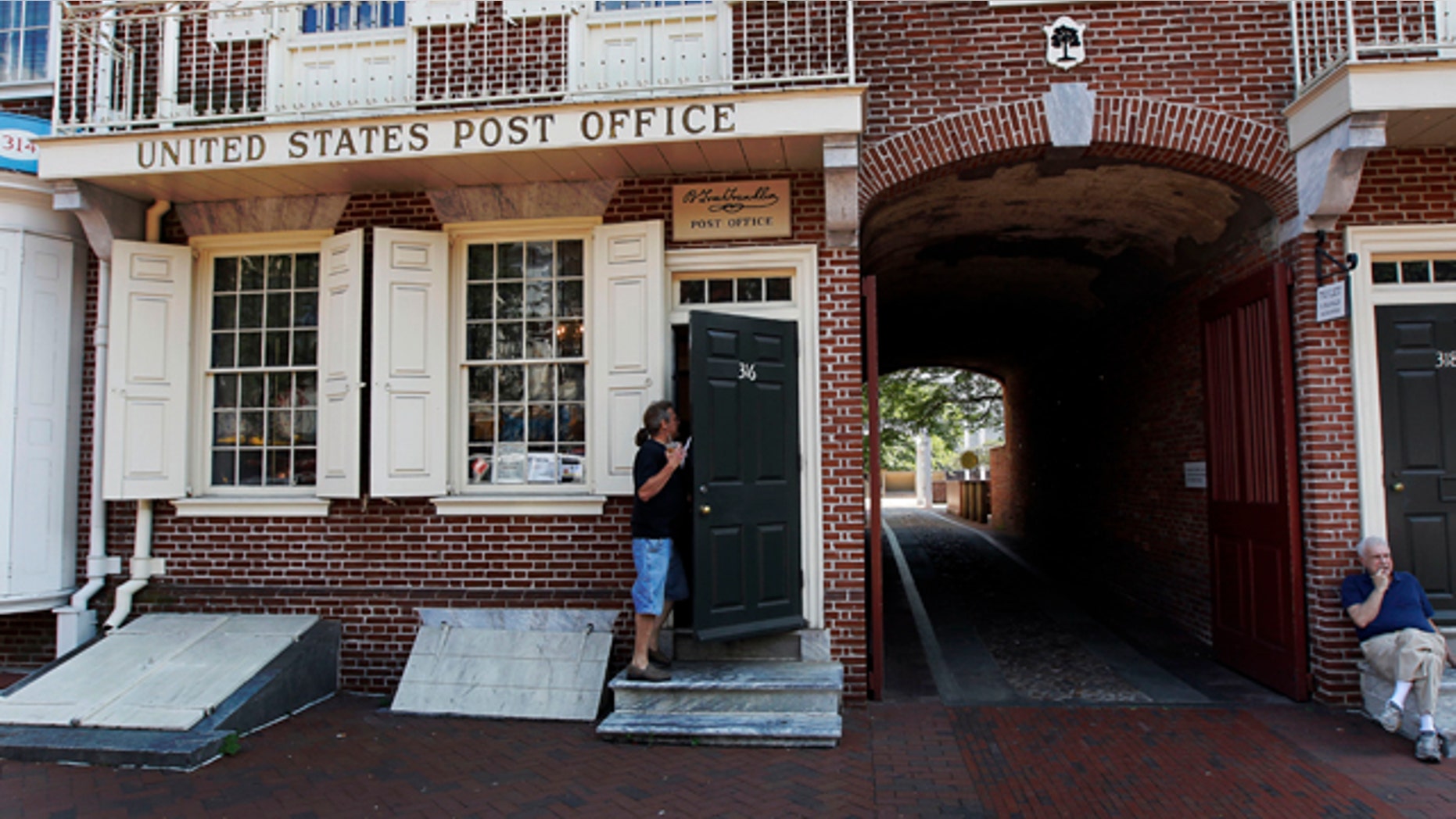 The Ben Franklin post office in Philadelphia was informed Tuesday that it will likely be shut down, as the U.S. Postal Service attempts to reel in spending by closing thousands of locations across the country.
The unassuming, three-story brick building, which pre-dates the Revolutionary War, would lose a post office but potentially gain a pharmacy, a grocery store or "other appropriate retailers," the Postal Service told MyFoxPhilly.com.
The Ben Franklin post office remains the only one in the country that doesn't fly a U.S. flag. That's because there wasn't a U.S. flag in 1775, when Franklin founded what has evolved into today's Postal Service.
There's a postal museum upstairs from the post office, which is located in a house once owned by Franklin. It opened as a post office in 1975, 200 years after Benjamin Franklin was appointed the country's first postmaster general.
MyFoxPhilly.com reported that Franklin succeeded in his final push to establish the post office on July 26, 1775. The museum and a neighboring post office at the site in Philadelphia were unveiled on July 26, 1975. And the facility received word of the  potential shutdown on July 26, 2011.
The Postal Service had to adapt to the new environment where more customers are choosing to conduct business online rather than "snail mail."
There are nearly 32,000 retail offices, and the Postal Service is conducting studies of approximately 3,700 retail offices to determine customer needs.
After an office is placed on the list of potential closures, the community served by that office will have 60 days to file their comments. If an office is to be closed, appeals will be heard by the independent Postal Regulatory Commission.
Click here for more on this story from MyFoxPhilly.com.
The Associated Press contributed to this report.