Class assignment to build toy gun prompts university lockdown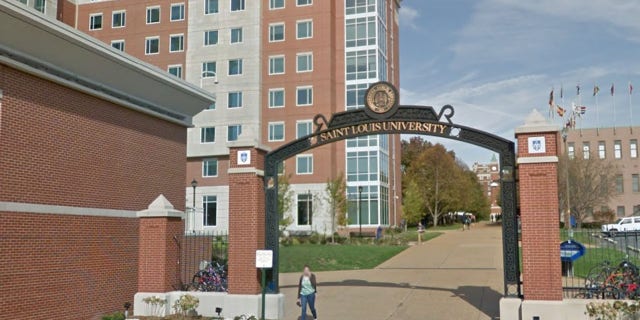 An engineering student at Saint Louis University prompted a campus-wide lockdown and a hunt for a possible shooting suspect on Wednesday after his class assignment to build a toy gun was mistaken for a real weapon.
The private university in Missouri issued a shelter in place order Wednesday afternoon after a witness reported seeing someone in a black hoodie go into a dorm with what looked like a gun, the St. Louis Post-Dispatch reports.
After questioning two students, police and university officials tracked the source of the scare to a toy gun. SLU spokesman Jeff Fowler says the first student questioned was the individual who witness the supposed gun which led police to interviewing the second student who showed police to his dorm where the toy gun was.
As a part of the Aerospace and Mechanical "Engineering Manufacturing Procedures" class, students had been assigned to build a toy rubber band gun.
The university issued a statement asking all of the students to bring the toy guns in closed containers to a university office Thursday, where they will be destroyed.
"This is the first time toy guns have been made in this class, and it will be the last," the university said.
Fowler applauded those that called in response to reports of a potential gunman on campus.
"You can never take incident like this lightly," he said. "It is much, much better to be safe than to be sorry."
The Associated Press contributed to this report.