Chicago police officer killed, suspect in critical condition after shootout
The officer and the suspect were both shot, police said
A Chicago police officer was fatally shot Wednesday during a chase on the city's south side, authorities said.
The shooting occurred in the 5200 block of S. Spaulding Avenue around 4:45 p.m., Fox Chicago reported. A caller said a suspect was chasing a female with a gun, Police Superintendent David O. Brown told reporters.
When officers arrived, one officer knocked on the door of where the call originated. A second officer engaged with the suspect and a chase ensued where gunfire was exchanged.
"Earlier today, we lost one of our own. An on-duty police officer was fatally shot while responding to a person with a gun call. Please pray for this officer's family, loved ones, partner and all of our Chicago Police officers who are grieving this tremendous loss," the Chicago Police Department tweeted.
LORI LIGHTFOOT TORPEDOED AFTER LOSING RE-ELECTION BID: 'GOOD RIDDANCE!'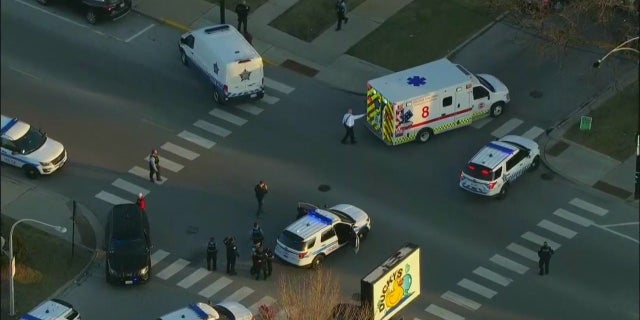 The 18-year-old suspect was struck in the head and an officer was hit multiple times. Both were taken to a hospital.
"This is a terrible tragedy for our city and we are mourning along with the officer's family," said Chicago Mayor Lori Lightfoot.
The officer was a five-year veteran of the police force who had a bright future ahead of him, Brown said.
CLICK HERE TO GET THE FOX NEWS APP
"There are some broken hearts that will take a long time to grieve, to accept this," he said.