Chicago cop's act of kindness cheered online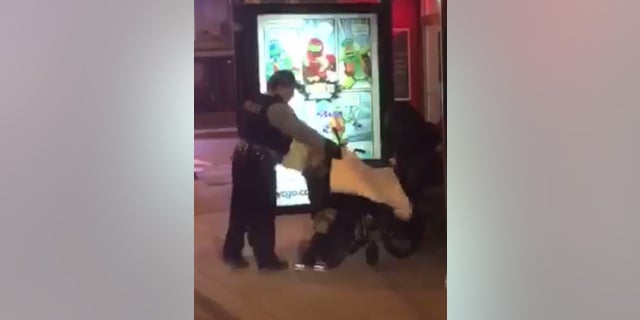 Chicago Police shared a video Thursday of an officer helping out a woman who was sitting under a bus stop on a cold night.
'THANK YOU AND STAY SAFE': 10-YEAR-OLD BOY SENDS LETTERS TO POLICE ACROSS US
The video, which has been viewed more than 35,000 times on social media, shows a 12th District officer putting a blanket on top of a woman and tucking her in.
Police said on Facebook that they gave the woman a blanket and a ride and she refused further service.
"In this video officers from the 012th district cover a woman with a warm blanket as they determine how they can assist her on a cold night. Great job Officer Velasquez!" the caption read.