Charges against Stormy Daniels dismissed following arrest at Ohio strip club
Michael Avenatti, the lawyer for adult film star Stormy Daniels, tweeted Thursday that prosecutors dropped the charges against the stripper and actress following her arrest at an Ohio club.
Avenatti, who represents Daniels, whose real name is Stephanie Clifford, wrote: "I am pleased to report that the charges against my client Stormy Daniels have been dismissed in their entirety [below motion was just granted]. I want to thank Joe Gibson and his colleagues at the prosecutors' office for their professionalism starting with our first call early this AM."
A prosecutor's memo provided by Avenatti said an Ohio illegal touching law couldn't be enforced because Daniels had only appeared once at the Columbus club. The law references someone "who regularly appears nude or seminude" at a club.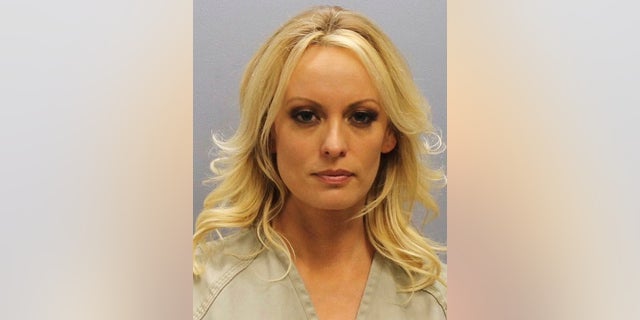 Avenatti said Daniels was arrested for "allegedly allowing a customer to touch her while on stage in a non-sexual manner." The lawyer said he believed the arrest was a "setup and politically motivated." He vowed to fight "all bogus charges."
STORMY DANIELS ARRESTED WHILE PERFORMING AT STRIP CLUB, AVENATTI SAYS
The Columbus Ohio Police tweeted a statement from Chief Kim Jacobs Thursday afternoon said that "vice personnel working last night believed they had probable cause that state law regulating sexually-oriented businesses was violated; however, one element of the law was missed in error and charges were subsequently dismissed."
Jacob's statement went on to say that although vice officers being at the business "is reasonable, the motivations behind the officers' actions will be reviewed internally to ensure that our Core Values and duty to serve our community to the best of our ability continue to be the basis for our actions."
Daniels was topless when she "knowingly" touched a female Columbus police officer's buttocks, placed her hands on the officer's breast and then put her chest in the officer's face while "on the premise of a sexually oriented business," according to charging documents from the Franklin County Municipal Court obtained by WBNS. She allegedly performed the same act with several officers who approached the stage and forced one officer's head into her bare chest.
A 2007 state law called the Community Defense Act prohibits dancers from touching customers and vice versa – excluding immediate family members.
She was released on bail before 6 a.m. Thursday. Daniels posted $6,000. The three counts against Daniels were first-degree misdemeanors, with a maximum penalty for one count being six months in jail and a $1,000 fine.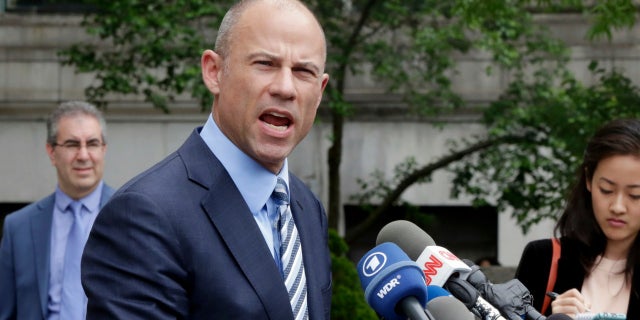 Avenatti said police had prepared a sting operation with multiple officers. He said female undercover officers asked Daniels if they could place their face between her breasts.
Police said two other women, Miranda Panda and Brittany Walters, were arrested along with Daniels. They were all charged with three counts of "illegally operating sexually oriented business – employee knowingly touch any patron." Prosecutors are also checking whether those women will be prosecuted, said City Attorney Zach Klein.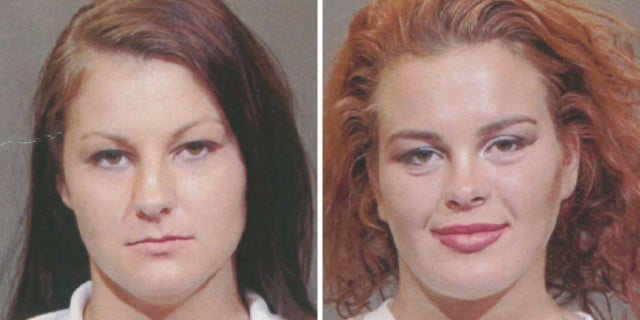 Columbus police said Thursday that Daniels' arrest was part of a long-term human trafficking investigation of illegal activity at city adult clubs. They say they've made numerous arrests under the law regarding illegal sexually oriented activity in a sexually oriented business, but did not immediately provide a number.
MICHAEL AVENATTI CALLS STORMY DANIELS ARREST 'POLITICALLY MOTIVATED'
Daniels' whereabouts were not immediately clear. Avenatti said she planned to leave the state on Thursday. He said she apologized to her fans in Columbus, but she would not perform her previously scheduled Thursday night show.
Daniels has claimed she had sex with President Trump in 2006, when he was married, which Trump has denied. She's suing Trump and his former longtime personal attorney, Michael Cohen, and seeking to invalidate a nondisclosure agreement she signed days before the 2016 presidential election.
Fox News' Benjamin Brown, Elizabeth Zwirz and The Associated Press contributed to this report.