Casey Anthony's Lawyers Accuse Ex-Fiance of Cashing In by Shopping Book Deal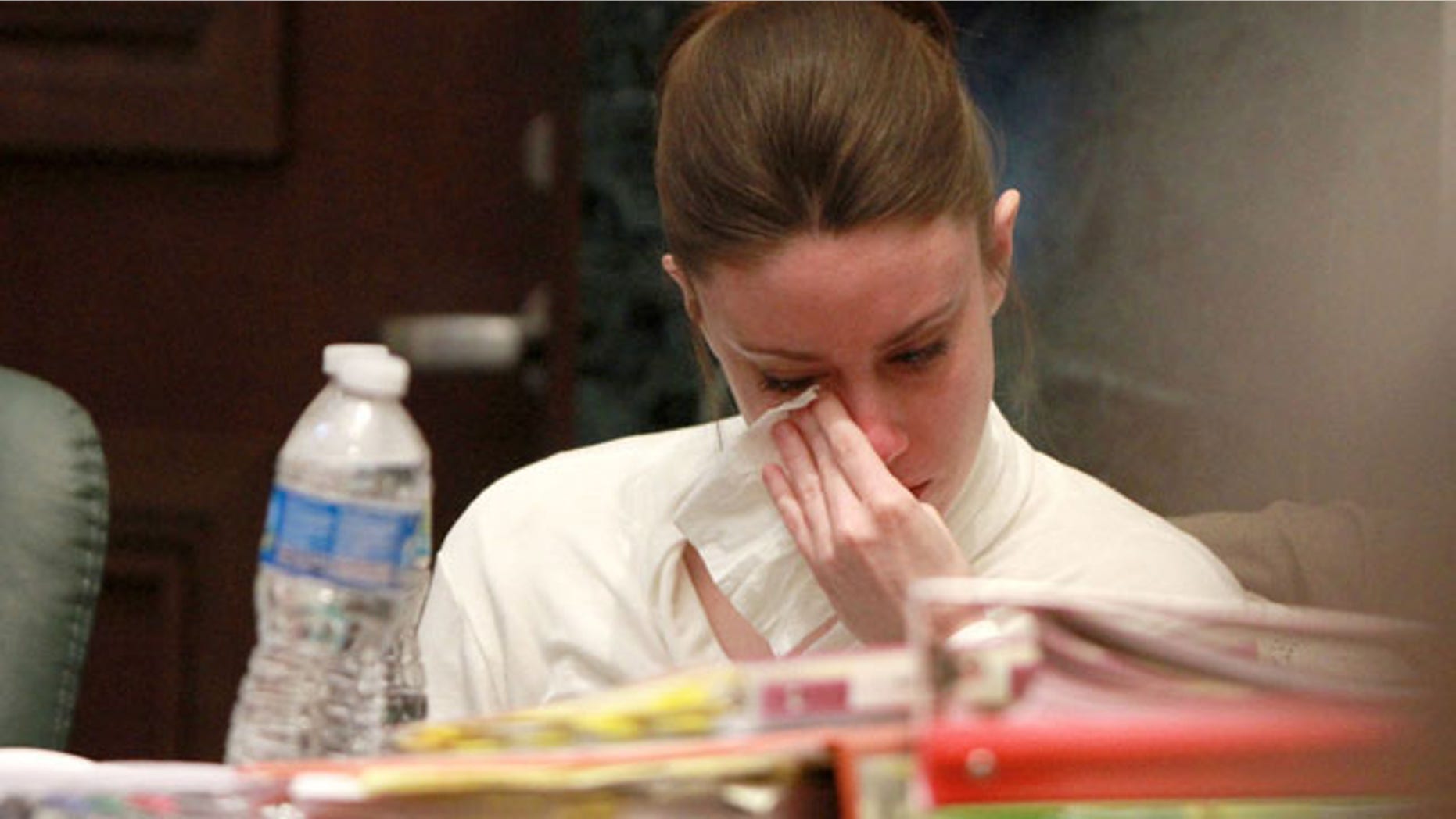 ORLANDO, Fla. – Casey Anthony's legal team has accused her ex-fiance of "cashing in" for shopping a book detailing his relationship with the mother of tragic two-year-old Caylee Anthony, the New York Post reported Tuesday.
"I witnessed the devastating effects of severe dysfunction," Jesse Grund writes in the proposal -- a copy of which was obtained by the Post.
"I know what events in her life have molded her into the vilified Casey Anthony," he adds.
Anthony, 25, was cleared of murdering Caylee by a Florida jury in July, but the high-profile trial led her to be labeled by some as the most hated woman in America.
Anthony's daughter, who would have turned six in August, was last seen in June of 2008, but was not reported missing until a month later. Her remains were found in woods near the family's home in December 2008.
Anthony pleaded not guilty to the first-degree murder charge, claiming a babysitter kidnapped her toddler, when the case came to trial this year.
Grund, the son of a New York minister, started dating Anthony in January 2005. That summer, she told him she was expecting Caylee in a text message, which allegedly read, "I am pregnant. It's yours."
He was present when Caylee was born, but a paternity test revealed he was not the father. They ended their engagement in June 2006, when "I watched Casey change into the infamous 'party monster' everyone else saw," his proposal says.
Grund gave evidence in Anthony's trial without the jury present, and after she was acquitted, he gave a round of TV interviews, calling the Anthonys a "carnival of dysfunctionality."
A rep for Anthony's attorney, Jose Baez, said, "I found Mr. Grund to be very interested in serving himself ... prosecutors told me that Jesse was upset that he wasn't called as a witness.
"He was adamant about being called in to be a bigger part of the case ... Jesse Grund and [his father] Richard have traveled to New York more than any other group to do interviews, and I would say the same about George and Cindy Anthony.
"There have been many witnesses trying to exploit the situation; this is nothing new," the lawyer's rep said. "People are more concerned with making money than anything else."