Canada lynx gain protections in New Mexico, but no habitat designated in Southern Rockies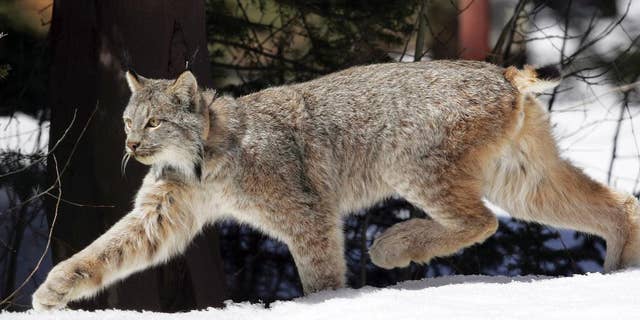 BILLINGS, Mont. – U.S. wildlife officials are expanding protections for Canada lynx to include animals in New Mexico, while again denying critical habitat designations for the elusive wild cats in the Southern Rockies.
Thursday's two-part finding from the U.S. Fish and Wildlife Service means the lynx will be protected as threatened throughout the lower 48 states. Lynx in New Mexico's San Juan and Sangre de Cristo mountain ranges previously were not protected.
The new rule also designates new critical habitat for lynx in northern Maine and northwestern Wyoming.
However, officials decided habitat in the Southern Rockies of New Mexico and Colorado is not essential to the species conservation. That means the lynx in that region will be protected, but there will be fewer requirements to preserve the dense forests they need to survive.