California storm dampens World Series parade in San Francisco before moving south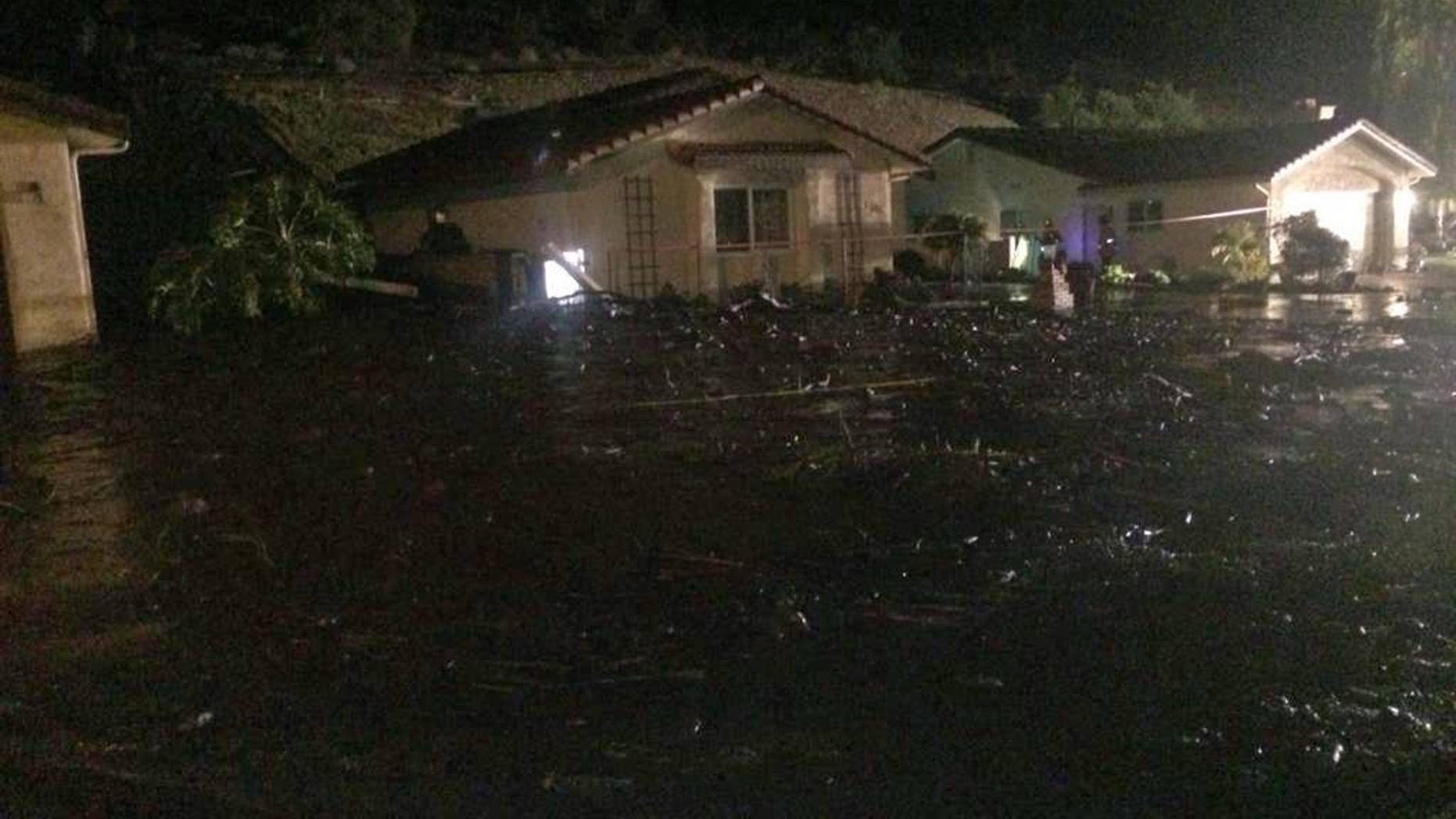 SAN FRANCISCO – Authorities say several homes in Ventura County have been evacuated after mud and debris from a hillside struck at least two of them and partially buried one man.
Capt. Mike Lindbery of the Ventura County Fire Department says residents from about 11 homes were evacuated early Saturday in a neighborhood of Camarillo.
He says heavy rains Friday night played a role in the mud flow.
A fire crew rescued the man uninjured after he became mired waist-deep in mud at his home.
Lindbery says the other homes on the town's San Como Lane were evacuated as a precaution because it was too dark to determine if there is a potential for mudslides from a nearby hill.
He says a geologist is assessing the scene but officials are waiting for daylight to make a final judgment.
Meanwhile, some of the evacuees have taken refuge at a nearby Red Cross shelter.