Two California pilots have been identified as those killed in a collision during an air racing event in Reno, Nevada Sunday afternoon.
The Reno Air Racing Association identified the pilots as Chris Rushing of Thousand Oaks, Calif., and Nick Macy of Tulelake, Calif.
The two planes collided at the end of the T-6 Gold race around 2:15 p.m. at Reno-Stead Airport. It was not only the final day of the National Championship Air Races, but also the final year of the races after nearly six decades.
"As we also do, we are cooperating with the National Transportation Safety Board, the FAA and all local authorities to identify the cause of the accident and ensure that all of our pilots, spectators and volunteers have the necessary support during this time," the Reno Air Racing Association said in a statement.
UNITED AIRLINES FLIGHT TO ROME DIVERTS BACK TO NEWARK, DROPS 28,000 FEET IN 10 MINUTES
Reno Air Racing Association CEO Fred Telling has stressed that the accident happened during the landing and not during the race itself.
"We all are curious of how this came to pass," he said.
Telling described Rushing and Macy as skilled, expert pilots who had just finished in the top two spots in the T-6 Gold race.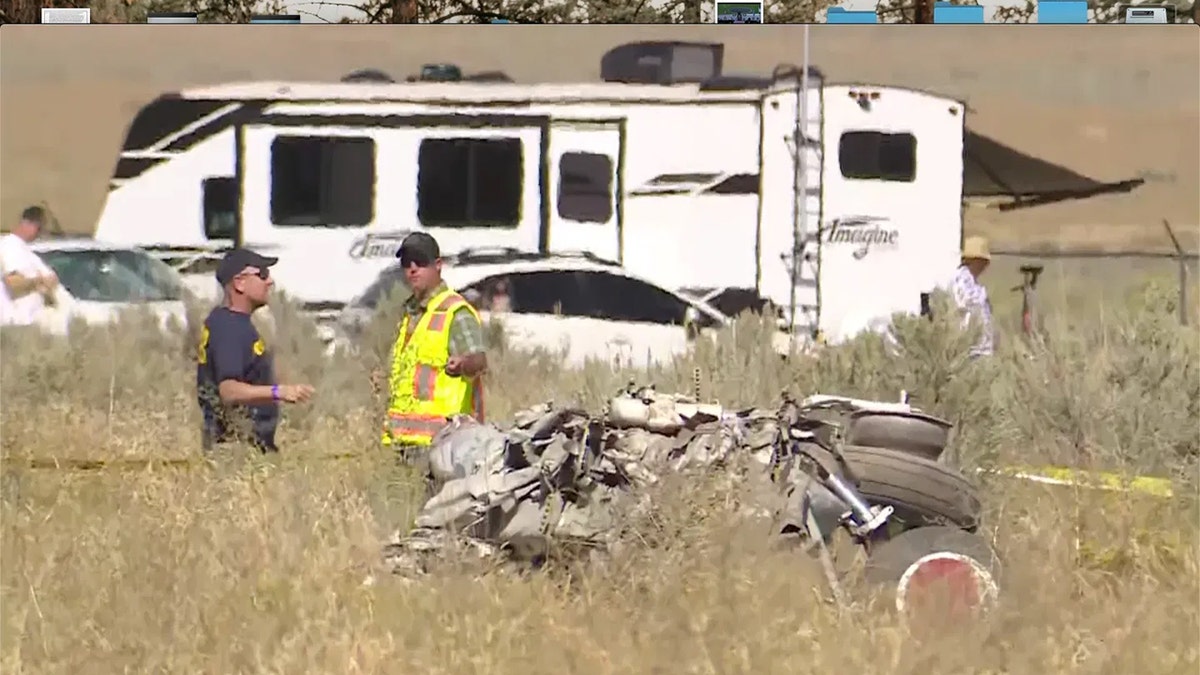 Rushing was the defending champion in the race. He was dedicated to promoting the history of the World War II-era AT-6 Texan trainer plane as head of a non-profit organization in Van Nuys, California, The Orange County Register reported.
CLICK HERE TO GET THE FOX NEWS APP
The crash has cast a shadow over the final year of the National Championship Air Races. The event has to find a new location because of increased development around the airport and other concerns, organizers said.
The Associated Press contributed to this report.