Calif. fire that triggered shelter-in-place order is contained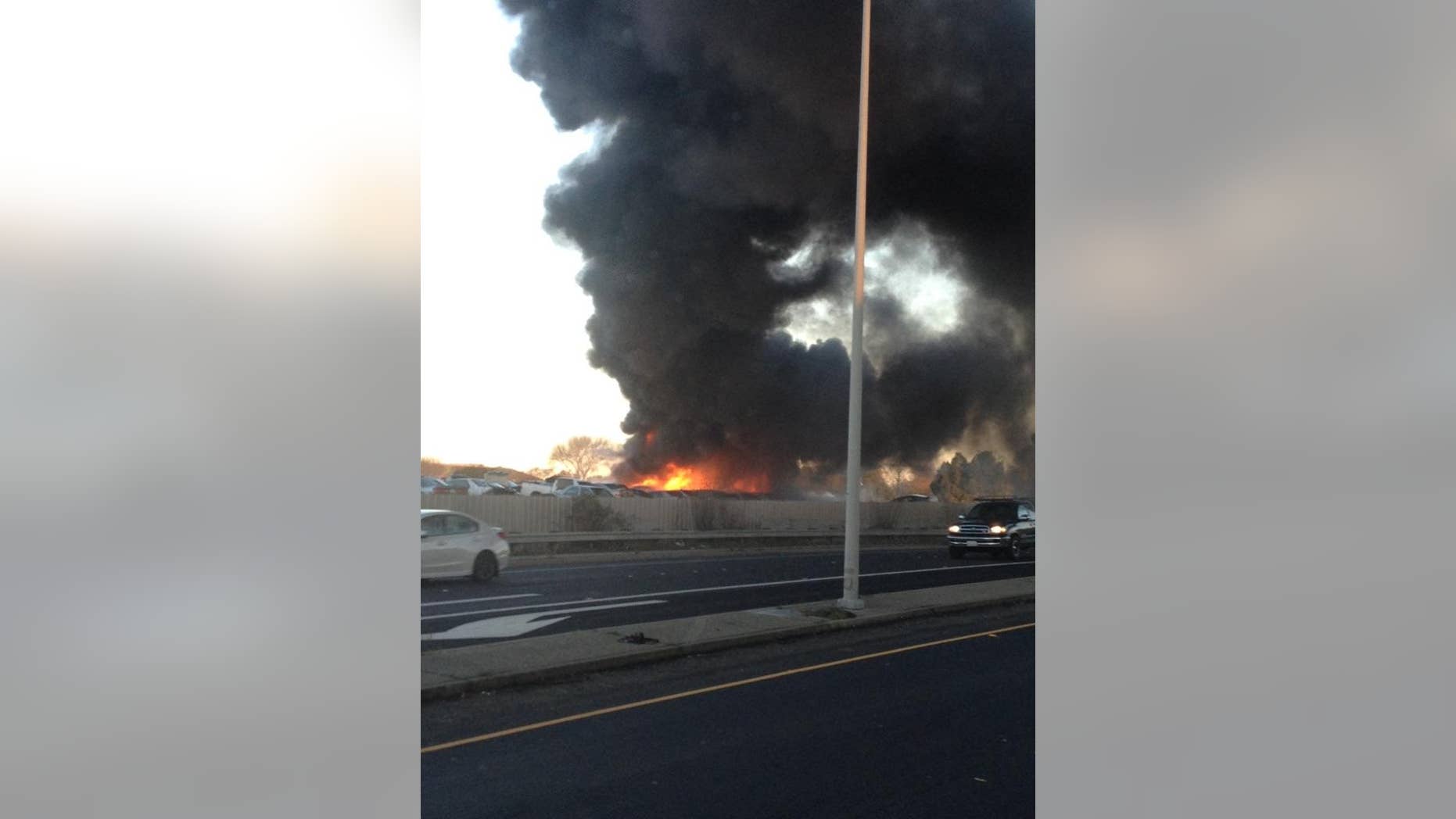 RICHMOND, Calif. – A fire that destroyed at least 40 cars at an auto-wrecking yard in Richmond on Friday has been contained, officials said.

OWNER OF OAKLAND WAREHOUSE HAD BUSINESS LICENSE FOR BUILDING
Dark plumes of smoke could be seen wafting across the East Bay and in San Francisco as firefighters worked to control the blaze.
The fire broke out at Deal Auto Wrecking LLC about 7:40 a.m., firefighters said.
SCHOOL BUS FLIPS AFTER DRIVER SWERVES TO AVOID DEER; SEVERAL KIDS HURT
Richmond Fire Deputy Chief Emon Usher said no injuries have been reported.
Firefighters issued a shelter-in-place order for people living in the area and schools.
Authorities say high winds made it difficult to put out the fire.
The cause of the fire is not yet known.
On its Facebook page, the company says that since 1957 it has been known for "classic cars and its old-school ways."
It's a family run business that specializes in classic car parts from the 1930s to the late 1970s.