Burned SUV in desert with bodies is missing family's, police say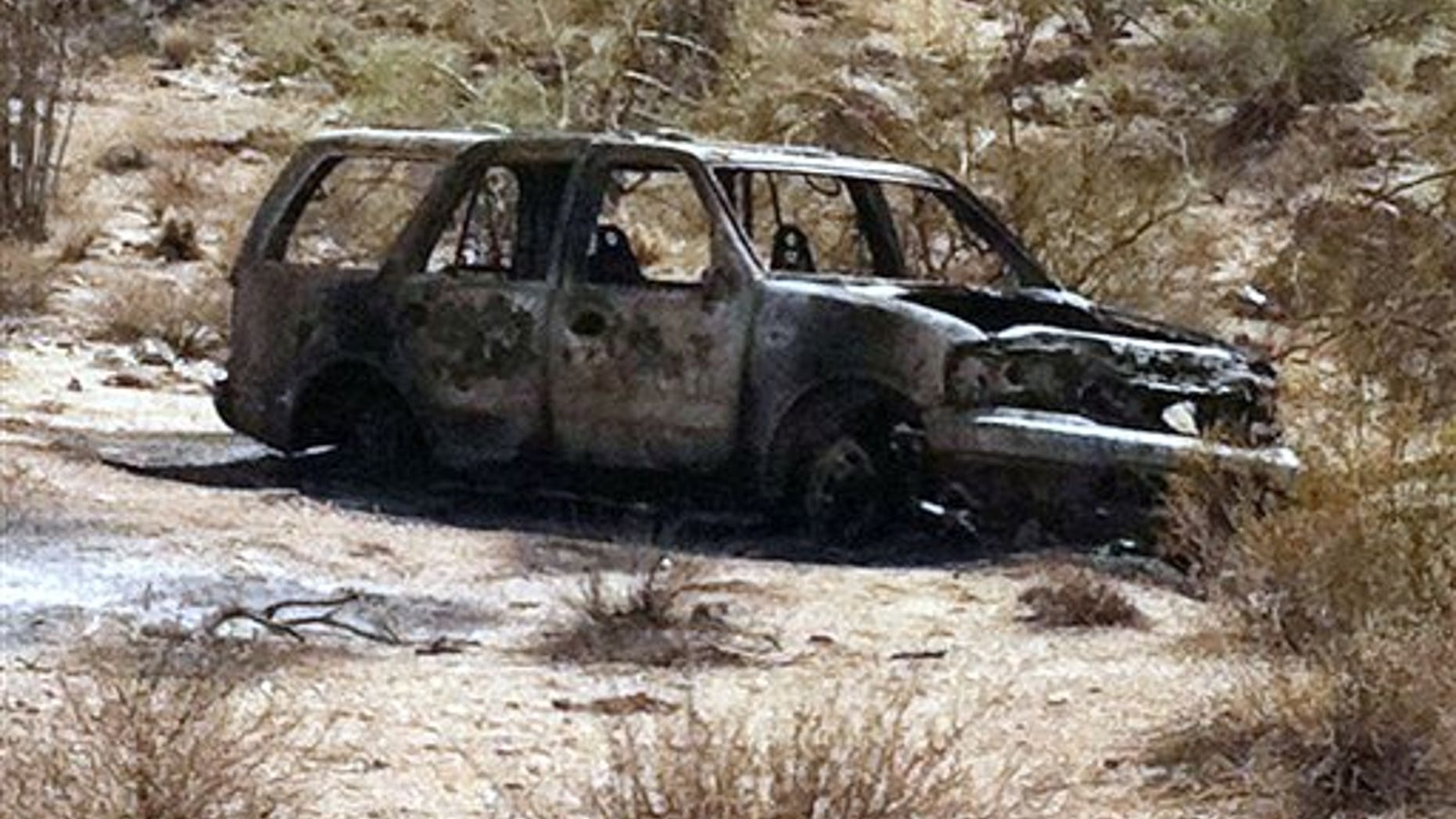 PHOENIX – An SUV found burning in the remote Arizona desert with five scorched bodies inside is registered to the home of missing Arizona family, authorities say.
MyFoxPhoenix reports the SUV is registered to the home of James and Yafit Butwin of Tempe, who along with their children 16-year-old Melissa, 14-year-old Daniel, and 7-year-old Matthew, were reported missing Monday night.
Tempe police are investigating the disappearance of the family as a murder-suicide after discovering "suspicious and concerning evidence inside their home," MyFoxPhoenix reports.
A family acquaintance reported the family missing after they received a note purporting to be from James Butwin instructing the acquaintance how to run his construction business without him. The acquaintance said they tried to contact the family, but were unable to reach them.
MyFoxPhoenix reports the Butwins were in the middle of a bitter divorce, and were facing financial trouble. James Butwin was also reportedly battling a brain tumor.
The burned SUV was registered to the family's Tempe residence, though police do not yet know the identities of the bodies inside. Autopsies were unable to initially determine the identities because they were so badly damaged, but authorities hope dental records will be able to identify them.
On Monday, Pinal County Sheriff Paul Babeu said the location of the smoldering SUV in a known smuggling corridor and the nature of the crime itself had him all but certain that a violent drug smuggling cartel was responsible.
"All information is pointing that this is connected to the violent drug cartel smuggling in this high smuggling area," the sheriff wrote earlier this week on his Facebook page according to MyFoxPhoenix. "The border is not more secure than ever Ms. Napolitano!"
Babeu's office did not respond to MyFoxPhoenix's request for comment on the new developments in the case.
Click for more from MyFoxPhoenix.
The Associated Press contributed to this report.