Brothers arrested after weapons, Nazi paraphernalia found at Long Island home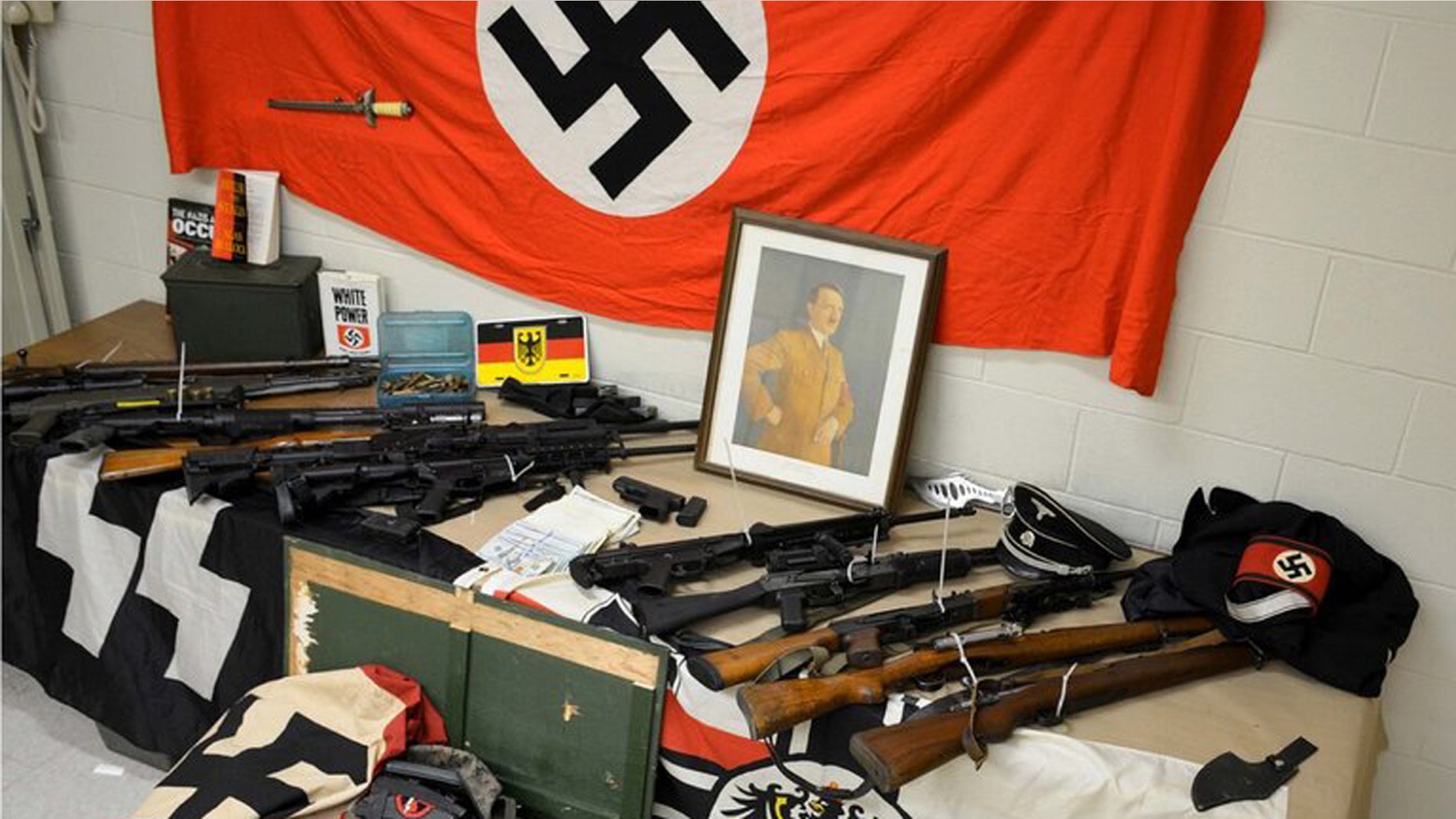 Two brothers were arrested on New York's Long Island Thursday after police discovered assault rifles, bomb-making instructions and Nazi paraphernalia in their home.
The New York Times reported that Edward Perkowski, 29, of Mount Sinai, faces weapons and drug charges after police found marijuana and hallcinogenic mushrooms during a search of the home.
Edward's brother, 25-year-old Sean Perkowski, was arrested on an unrelated outstanding bench warrant.
Suffolk County Police Commissioner Timothy Sini described Edward Perkowski as a "clear public threat" and said investigators "might have prevented a deadly, violent incident, like the one we recently saw in Orlando."
In all, police recovered 10 assault rifles, one handgun, high-capacity magazines, one shotgun, a stun-gun and more than $40,000 in cash. They also discovered multiple flags bearing the Nazi swastika and the emblem of the SS, as well as a framed photgraph of Adolf Hitler.
A neighbor, John Leonard, told the Times that the Perkowskis had often been visited by law enforcement, saying "There's been trouble at the house for a long time."