Boy, 3, left brain dead after mother, stepfather beat him with belt: cops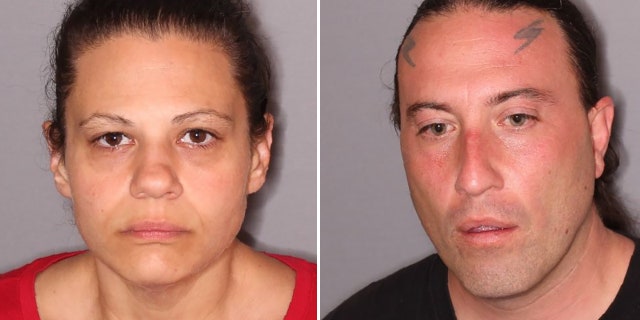 NEWYou can now listen to Fox News articles!
A 3-year-old boy in New York is brain dead after suffering a severe beating at the hands of his mother and stepfather, authorities said.
Alison and Donald Bovio, both 38, were arrested Monday and charged with first-degree assault, WSTM-TV reported. Both suspects allegedly hit the boy with a belt "numerous times" and "intentionally caused his head" to smash into a hard surface that left him unconscious, court papers read.
"We heard and listened to sounds of beatings and chaos in an apartment, and now we're trying to heal," neighbor Ben Fox told the station.
An investigation showed that Donald Bovio called 911 to report the boy had fallen down the stairs of their Seneca Falls apartment. Medical tests revealed the boy's injuries were more extensive than what would be absorbed in a fall, the report said, citing police.
"It is the worst case of child abuse I have seen in my career," Seneca Falls Police Chief Stuart Peenstra told MassLive.
"It is the worst case of child abuse I have seen in my career."
The boy was airlifted to Upstate Medical Center in Syracuse on Saturday. He was unable to breathe on his own, had "bleeding on his brain" and had no brain activity, according to court documents.
According to MassLive, Donald Bovio was charged with attempted murder in 2014 after a woman accused him of strangling her.
Donald and Alison Bovio are being held at Seneca County Correctional Facility on $50,000 cash and $100,000 bond.