Boston-area gas explosions may have been caused by over-pressurization of lines, officials and experts say
NEWYou can now listen to Fox News articles!
The dozens of gas explosions that rocked communities in the Boston area Thursday – killing at least one person and injuring more than 20 – may have been caused by over-pressurization of lines belonging to a local utility, according to industry experts and state officials.
Columbia Gas of Massachusetts announced Friday morning that its crews still need to go through the properties of each of the 8,600 affected customers in the cities of Lawrence, Andover, North Andover and Methuen who had their gas shut off yesterday afternoon after buildings and homes there began catching fire.
Massachusetts State Police said at least 70 locations were affected by fires, explosions and "investigations of gas odor" – and those tasked with figuring out the cause are zeroing in on the possibility that there were higher levels of gas pressure in the utility's lines than normal.
"It will be a long time before we know for sure but that is the initial focus," Jennifer Mieth, a spokesperson for Massachusetts' Department of Fire Services, told Fox News on Friday.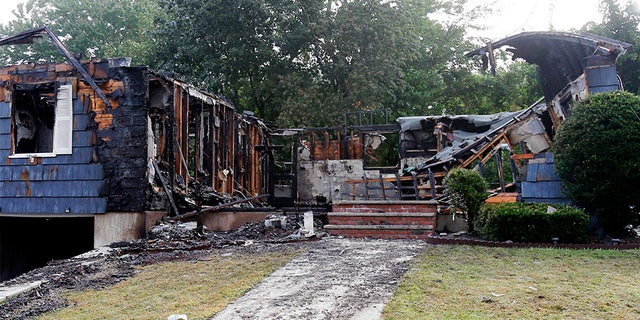 The National Transportation Safety Board is also sending a team to the area to investigate and will review the company's pipelines, maintenance work and safety record.
The utility said it needs to conduct a safety inspection at each property and is "working with the appropriate authorities to investigate this incident in order to understand its cause."
"We expect this will be an extended restoration effort, and we will work tirelessly to restore service to the affected customers," Columbia Gas of Massachusetts said in a statement.
The Associated Press reported that 18,000 customers in the region had their electricity shut off in response to the explosions, and many who were forced to evacuate the cities headed to local shelters for the night.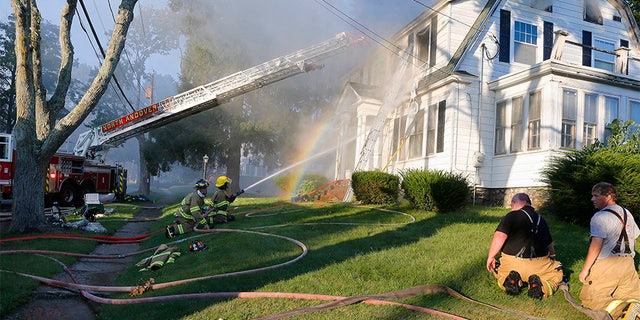 "We have now created an all-clear list, a list of specific streets where residents, if they go on the town's website or they go onto social media, are able to find that list they realize they can return to their homes," North Andover Town Manager Andrew Maylor told reporters Friday. "We're trying as quickly as possible to return those folks who can come back into their normal lives, get ready and prepare for what happens over the weekend and beyond."
One gas industry expert told the Boston Globe that "there's no question that there was over-pressurization."
"The question is how it happened," said Mark McDonald, president of NatGas Consulting.
The morning of the explosions, Columbia Gas of Massachusetts had announced that it would be upgrading natural gas lines throughout the state that would lead to benefits such as "enhanced safety features" and "less future maintenance work in your neighborhood."
But according to McDonald, something happened Thursday that caused gas pressure to remain high in the communities.
He explained to the Boston Globe that gas is delivered to customers through high-pressure mains that get re-routed through a substation that drops its pressure from around 60 pounds per square-inch to a quarter of a pound.
Experts interviewed by the newspaper said too much or too little gas is unlikely to trigger a fire, but just the right amount – presumably, a different level than what was previously being delivered to the affected properties – can turn household items like light switches and telephones into sources of danger.
"If you have the right amount of gas, every pilot light could become a blowtorch," Bob Ackley, president of Gas Safety USA, told the Boston Globe.
The newspaper said a similar incident happened in Lexington, Mass. in 2005, when KeySpan employees followed an erroneous work order and connected a high-pressure line to a low-pressure one, blasting apart one home.
Fox News' Bryan Llenas contributed to this report.