Border Patrol agents seize meth bundles worth more than $1.4M, officials say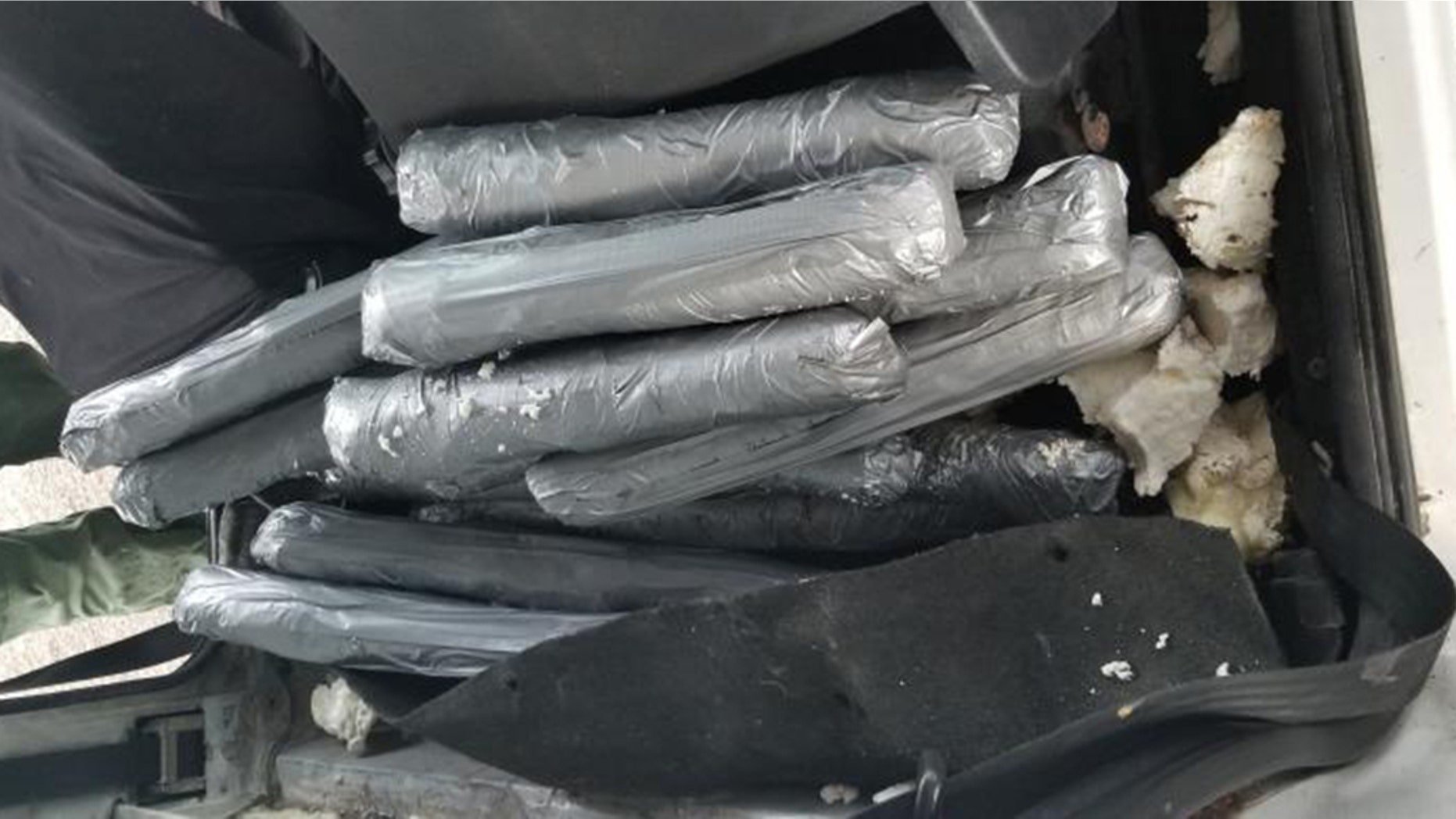 Border Patrol agents in Texas discovered more than a dozen bundles of methamphetamine in a pickup truck this week, believed to be worth more than $1.4 million, officials said Tuesday.
A white Chevy pickup truck -- inside of which the drugs were later discovered -- pulled into the primary inspection lane of the Border Patrol checkpoint on Highway 59 on Monday, according to a news release from U.S. Customs and Border Protection.
VIRGINIA MAN WHO PUT METH IN ELDERLY MOTHER-IN-LAW'S COFFEE GETS PRISON TIME
"As the driver was being questioned of their immigration status, a service canine alerted to the odor of narcotics and/or concealed humans, subsequently referring the driver to secondary for further inspection," the news release said.
Upon further inspection of the vehicle, agents uncovered 15 bundles hidden in the truck's seats, all of which "tested positive for methamphetamine," officials said.
LOUISIANA MAN CLAIMS 'GHOST' PLANTED METH AT HIS HOME, FALSELY REPORTS STABBING: SHERIFF
The seized drug haul was roughly 38 pounds' worth, with an estimated value of more than $1,42 million, according to the news release.
"The narcotics, vehicle and driver were turned over to the Drug Enforcement Administration," the news release said.