Bludgeoning of Minn. man, fiancee by son 'brutal,' police say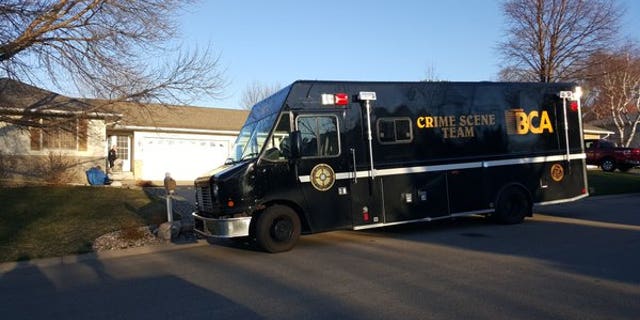 NEWYou can now listen to Fox News articles!
SHAKOPEE, Minn. – Authorities say a man suspected in the beating death of his father and his father's fiancee in Shakopee killed himself during a standoff with police in Waseca.
Police say officers found the 68-year-old man and 67-year-old woman dead in their basement early Tuesday. Shakopee Police Chief Jeff Tate describes the scene as "brutal" but says the motive remains unclear.
Tate told reporters investigators quickly focused on the man's 40-year-old son, who formerly lived at the home.
Investigators determined the woman's car was missing, and tracked it to near the son's Waseca apartment, where he barricaded himself in a room. Negotiators tried to talk him into surrendering, but he was found dead around noon of a self-inflicted gunshot wound.
Names of the victims and suspect have not been released.