Bergdahl improving, but yet to speak to parents, Pentagon officials say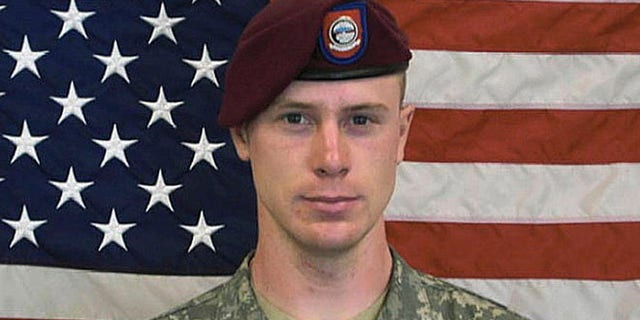 Army Sgt. Bowe Bergdahl has still not spoken with his family five days after being released following nearly five years in Taliban captivity, Pentagon officials say.
Bergdahl, who remains in stable condition, has yet to speak with Bob and Jani Bergdahl since he was released Saturday in exchange for five high-profile Taliban fighters, Pentagon spokesman Army Col. Steve Warren said Thursday.
"His health continues to improve daily," Warren said. "He is conversing with medical staff and becoming more engaged in his treatment plan. He is resting better and showing signs of improvement."
There's no set timeline for the 28-year-old Bergdahl to make his first phone call to his parents in Hailey, Idaho, or to be transferred from a U.S. military hospital in Germany to an Army hospital in Texas. Warren said Bergdahl is conversing with staff at the Landstuhl medical center in Germany, but declined to reveal specifics about Bergdahl's medical condition or what he has said or done since regaining freedom.
Questions about Bergdahl's freedom continue to swirl nearly a week after five high-level Taliban members were released from U.S. custody in Guatanamo Bay, Cuba, and sent to Qatar. The Obama administration has reportedly told senators it did not notify Congress of the pending swap because the Taliban threatened to kill him if the deal was made public.
The threat, which was transmitted to Qatar officials at the height of negotiations, drove the administration to quickly make the deal, three congressional officials said.
National Security Council officials, in a statement released Thursday, said Bergdahl's life was at risk every day he was held as prisoner and that he did not look well in a video taken in January.
"This led to an even greater sense of urgency in pursuing his recovery," the statement read. "We can't disclose classified comments from a closed congressional briefing. However, we are able to say that the Senators were told, separate and apart from Sgt. Bergdahl's apparent deterioration in health, that we had both specific and general indications that Sgt. Bergdahl 's recovery — and potentially his life — could be jeopardized if the detainee exchange proceedings were disclosed or derailed."
Not everyone in Congress, however, was convinced.
"I don't believe any of this," said Sen. Lindsey Graham, R-S.C. "First, we had to do the prisoner deal because he was in imminent danger of dying. Well, they saw the video in January and they didn't act until June. So that holds no water. Now the argument is the reason they couldn't tell us is because it jeopardized his life. I don't buy that for a moment because he was a very valuable asset to the Taliban."
Defense Secretary Chuck Hagel, in France wrapping up a nearly two-week trip to Asia and Europe, was being kept up to date on the Bergdhal matter and was scheduled to testify to Congress after he returns to Washington.
"The secretary knows there are questions from members of Congress about this decision to bring Sergeant Bergdahl home," Rear Adm. John Kirby, the Pentagon press secretary, said Friday. "He looks forward to testifying next week and to answering those questions."
A Taliban spokesman, Zaibullah Mujahid, told The Associated Press on Friday that Bergdahl was treated well.
Bergdahl was held under "good conditions," and was given fresh fruit and any other foods he requested. "You can ask him in America about his life (in captivity). He will not complain," Mujahid said in a telephone interview. He said the soldier enjoyed playing soccer as well as reading, including English-language books about Islam.
The Associated Press contributed to this report.