Baby beluga whale, born in captivity in May, dies next to mother at Georgia Aquarium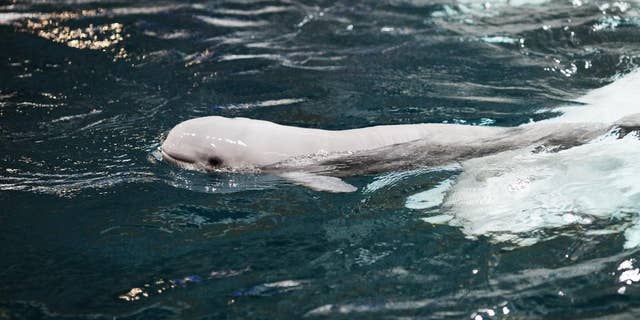 NEWYou can now listen to Fox News articles!
ATLANTA – A young beluga calf, heralded as a milestone for whales born in captivity, has died.
The Georgia Aquarium says the female calf, not yet a month old, died Friday morning next to her mother.
When the whale was born May 10, aquarium officials called it the first "viable calf" to be delivered from parents who were born in captivity. Officials say a necropsy will be conducted, but an exact cause of death may never be clear.
Belugas can dive to depths of 3,300 feet in their natural environment, but this one, like its parents, never swam in an ocean.
The calf's mother, Maris, was born at the New York Aquarium. Father Beethoven was born at SeaWorld San Antonio.
In 2012, Maris delivered a female calf that died days after birth.