Autistic man, 28, found alive after being lost for 3 weeks in remote Utah desert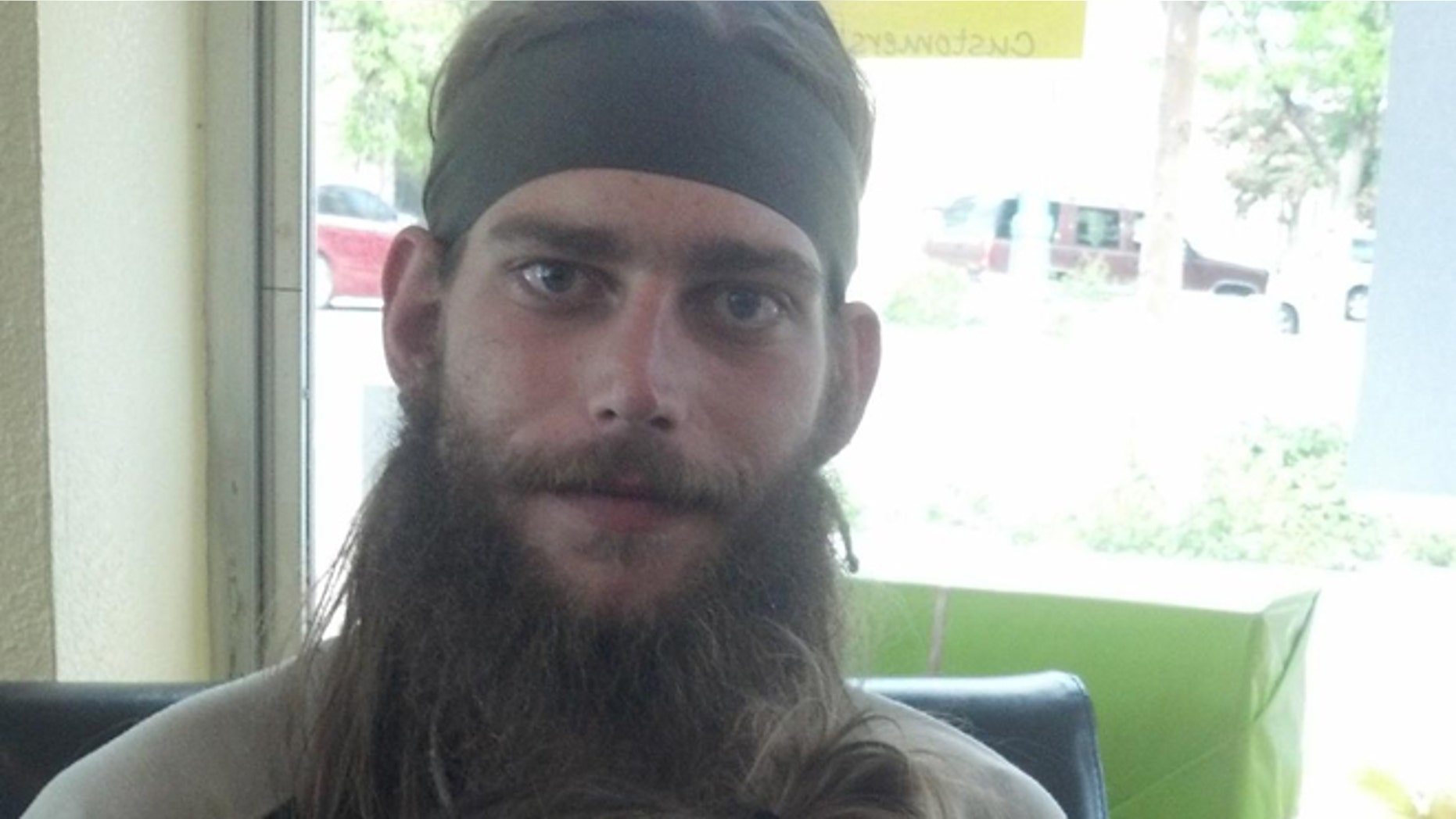 BOULDER, Utah – A 28-year-old autistic man from Colorado was found emaciated but alive on Thursday after living off mainly frogs and roots while wandering for at least three weeks in the remote Escalante Desert of southern Utah, authorities said.
William Martin LaFever of Colorado Springs, Colo., told rescuers that in addition to the bits of food he scavenged, he drank water from the Escalante River while attempting to walk from Boulder, Utah, to Page, Ariz., a distance of approximately 90 miles or more by the route he appeared to be taking.
The Garfield County Sheriff's Department estimated he had traveled about 40 miles before he was found.
"It is some of the most rugged, unforgiving terrain you will find anywhere on Earth, jagged cliffs, stone ledges, sandstone, sagebrush, juniper," sheriff's spokeswoman Becki Bronson said in a telephone interview.
"Where William was hiking, there just isn't anyone out there," she said. "There are no people. There are no towns."
John LaFever, the man's father, told FoxNews.com that he warned his son against the trip due to the extreme conditions, but his son did not heed his advice.
"Sometimes you have to learn the hard way," his father said. "I'm just relieved that he's alright and I can go and bring him home."
LaFever had told his family that he fell in love with the picturesque, but dangerous terrain. Although he is not a survivalist, he has been on a number of camping trips and enjoys the outdoors.
Sheriff's deputies and the Utah Highway Patrol helicopter began searching along the Escalante River Thursday.
Deputy Ray Gardner went on the search but said he was not expecting a good outcome, according to Fox 13.
"We had no idea if William had stayed along the river, or decided to leave, or got a ride with someone, or was lost somewhere other than along the river. We flew along it without any expectation of finding anything at all. The conditions would have to be just right too; unless he was out in the open there was no way we would be able to find him," said Gardner.
LaFever was trying to get to Page because his father told him he would wire money to him in there, the sheriff's department said in a written release.
William LaFever had called his father on June 6 or 7 to say he was hiking in the Boulder area with his dog, and that someone had stolen some of his hiking gear and he had run out of money. John LaFever told his son to catch a ride to Page to collect the money.
Unbeknownst to his father, William LaFever apparently decided to hike down the Escalante River and then hitch a boat ride along Lake Powell to Page, rather than try to catch a ride, the sheriff's department said.
LaFever set out along the river but ran out of food. His dog left him, and LaFever began abandoning his gear until all he had was the clothing and shoes he was wearing when he was found, the sheriff's department said.The dog hasn't been seen since. Authorities do not know why the dog ran off, Bronson said.
The early June phone call was the last time the family heard from LaFever, and his sister reported him missing on Monday, the sheriff's department said.
A telephone message left at the LaFevers' home in Colorado Springs wasn't immediately returned.
Gardner's training in searching for people with autism taught him they are naturally drawn to water, so the helicopter search focused on the Escalante River, the department said.
The helicopter team spotted LaFever Thursday afternoon, sitting in the Escalante River about five miles from Lake Powell, barely being able to wave his arms.
Gardner was dumbfounded when LaFever identified himself because of the long odds of finding anyone in that country, the sheriff's department said.
"We walked up to him and were absolutely dumbfounded to learn that it was William, and that he was alive. You've seen pictures of starving people from other countries; in all my career I have never seen someone so emaciated. I could not believe that he was alive, and feel certain that in another 24 hours he would not have been alive," Gardner was quoted as saying.
LaFever was so weak that he couldn't stand, but he was so eager for human contact that at first he would not stop talking long enough to eat or drink anything, the sheriff's department said. He eventually took a drink and ate a granola bar.
William was flown to Garfield Memorial Hospital where he's likely to stay for several days while recovering.
The Associated Press contributed to this report.