Authorities: Sikh temple gunman killed himself with shot to the head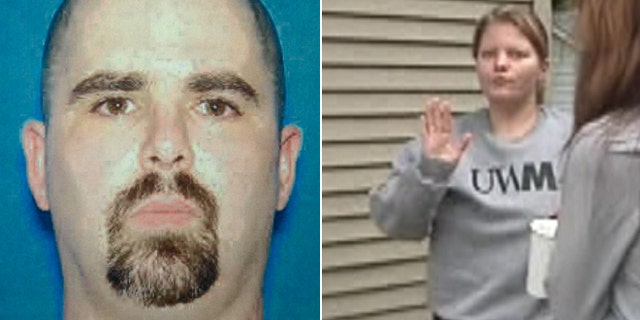 MILWAUKEE – The gunman who killed six Sikh worshippers in a Milwaukee-area temple Sunday ended his bloody rampage with a self-inflicted gunshot to the head, authorities said at a Wednesday morning press conference.
Wade Michael Page, 40, turned his 9mm semi-automatic handgun on himself after being shot in the stomach by a police officer who responded to the scene in Oak Creek, Wis. Authorities had previously had said Page was killed with a rifle shot from an Oak Creek police officer after he refused to put down his weapon and fired at the officer. Teresa Carlson, special agent in charge of the FBI in Milwaukee, said investigators reviewed videotape that showed Page died of a self-inflicted gunshot wound to the head after being downed by a shot to the gut.
[pullquote]
"The evidence indicates that the second responding officer who shot Page in the stomach, thereby neutralizing the threat - and by the way, I've seen the video, it is an amazing shot," Carlson said. "And thank goodness. Subsequent to that wound, it appears that Page died of a self-inflicted gunshot wound to the head."
Page was a white supremacist and leader of a band that spewed hateful lyrics, but no clear motive for Sunday's assault has emerged. Witnesses say the life of Page, who was drummed out of the Army in 1999 for drinking and later lost a job for being drunk, spiraled after a recent breakup with his live-in girlfriend.
"There is no indication that he targeted the Sikh or Muslim community specifically," said Steve Conley, assistant director in charge of national security division for the FBI's Milwaukee office.
Carlson said there is no surveillance video from inside the temple because cameras were not turned on. But she said investigators have reviewed other surveillance tape and conducted searches of Page's home, a storage locker he owned and his last place of employment. Investigators have also conducted more than 100 interviews of Page's family members, associates, neighbors and employers nationwide, Carlson said. She said authorities are pursuing 101 leads worldwide and have issued 180 grand jury subpoenas and are reviewing Page's email and telephone records, state Department of Transportation video and neighborhood security video.
Page's bloody spree claimed Sita Singh, 41; Ranjit Singh, 49; Satwant Singh Kaleka, 65; Prakash Singh, 39; Paramjit Kaur, 41; and Suveg Singh, 84 as victims. Four more were injured, including 51-year-old veteran police Lt. Brian Murphy. Authorities said Murphy, who was ambushed by Page as he tried to help a victim, is recovering and now able to walk.
Carlson said authorities have not evidence to suggest there was anyone else involved in the shooting other than page and called the investigation ongoing. Police did arrest Page's ex-girlfriend, Misty Cook, Sunday night on a weapons charge. Cook, 31, a nursing student and reported white supremacist, was found in possession of a gun during a search of her home following the shooting. As a convicted felon, she is not allowed to possess a firearm, according to authorities. She has since been released.
SEND TIPS TO NEWSMANAGER@FOXNEWS.COM