Authorities say missing Fla. mom and 2 kids dead, husband person of interest in case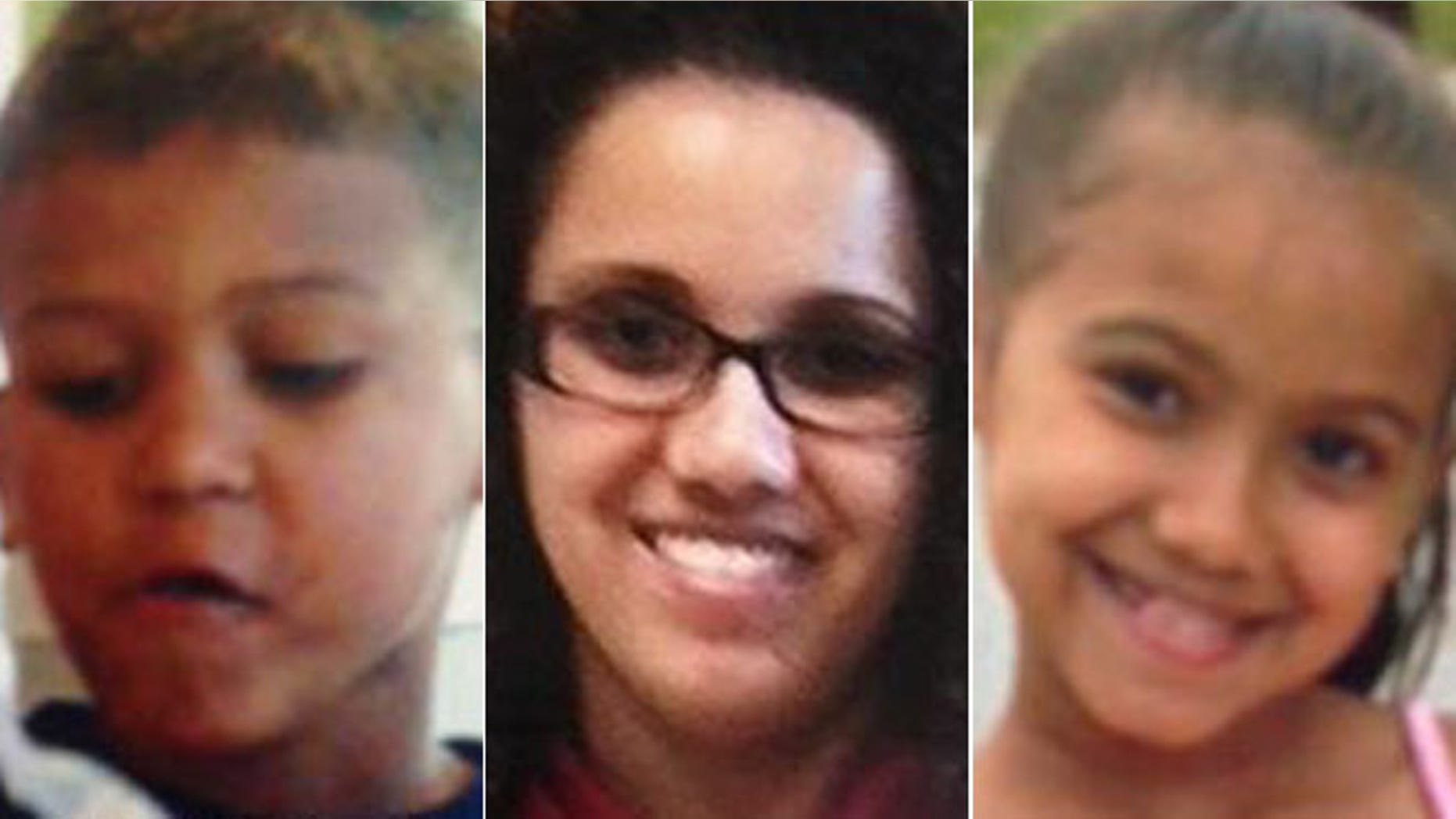 Florida police say a mother and her two young children who had been reported missing are deceased.
Family members contacted police Wednesday and asked for a well-being check on Yessenia Suarez, 28, after not hearing from her, and learning that her two children were not at school, MyFoxOrlando.com reported.
The responding officers reported that Suarez was not at home, nor were her children, who have been identified as Michael Otto, 8, and Thalio Otto, 9, The Orlando Sentinel reported.
Gary Davidson with the Volusia County Sheriff's Office tells MyFoxOrlando.com authorities have determined the three are dead but their bodies have not been located.
"The search for the victims' bodies and the investigation into their deaths is still ongoing, and no one has been charged at this time," Davidson said.
Police are considering her husband, Luis Toeldo, 31, a possible person of interest in the case.
Authorities were called to the house Tuesday on a report of domestic violence, but Toledo, who is not the father of Suarez's two children, fled before officers arrived, MyFoxOrlando.com reported.
He allegedly slapped Suarez during an argument at her place of work over text messages he found on her cell phone, The Sentinel reported.
Police arrested Toledo Wednesday when he arrived during the well-being check on charges stemming from Tuesday's assault. He was booked into the Volusia Country Branch Jail and is being held without bond.
Authorities have located two vehicles belonging to Suarez, one in her driveway and another in the parking lot of a Publix in Lake Mary.
On Thursday, investigators from Volusia County reportedly pulled potential evidence out of dumpsters in Sanford, WFTV.com reported.