Authorities pull body from frozen New Jersey lake in search for missing teens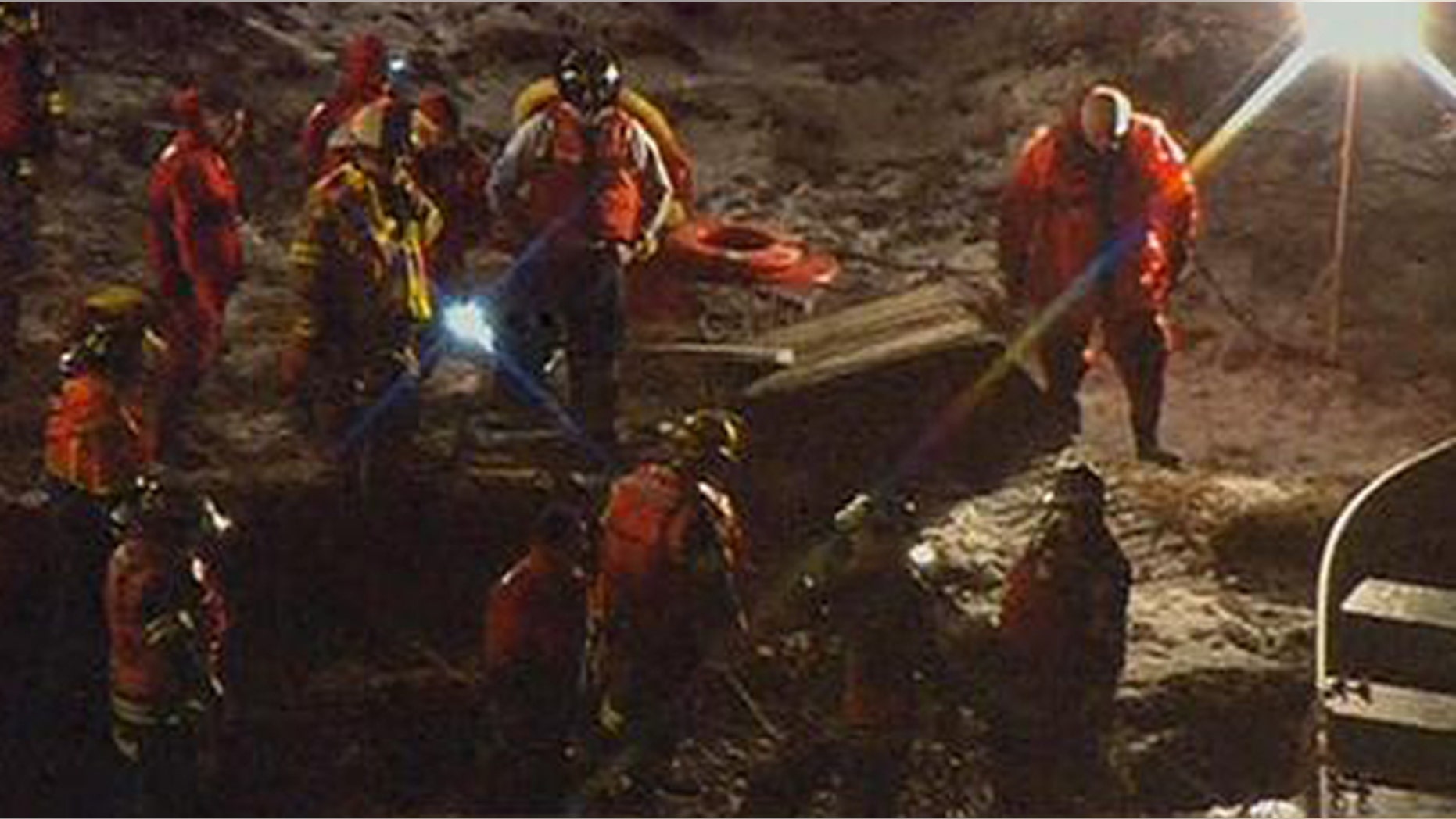 MOUNT OLIVE, N.J. – Authorities pulled a body from a partially frozen lake in New Jersey where two teens were believed to have fallen in.
Police pulled the body from under ice, MyFoxNY.com reported.
New York News | NYC Breaking News
Police received screams for help around 6:20 p.m. Monday. The father os of the missing teens told MyFoxNY.com Tuesday morning he knew "there is no hope."
After the teens, one of which who has been identified as Clyde Schmenski, 15, fell in, two residents went onto the ice to save them but were unsuccessful.
"It hurts my heart. Until they pull them out, I'll be a little different. I'll hold tight. I want to know they find him," Clyde Schemnski's father said.
Rescuers broke through more than 100 feet of ice and a State helicopter illuminated the scene before the search was called off Monday night.