Arkansas police arrest mother for allegedly assisting in son's brazen escape from jail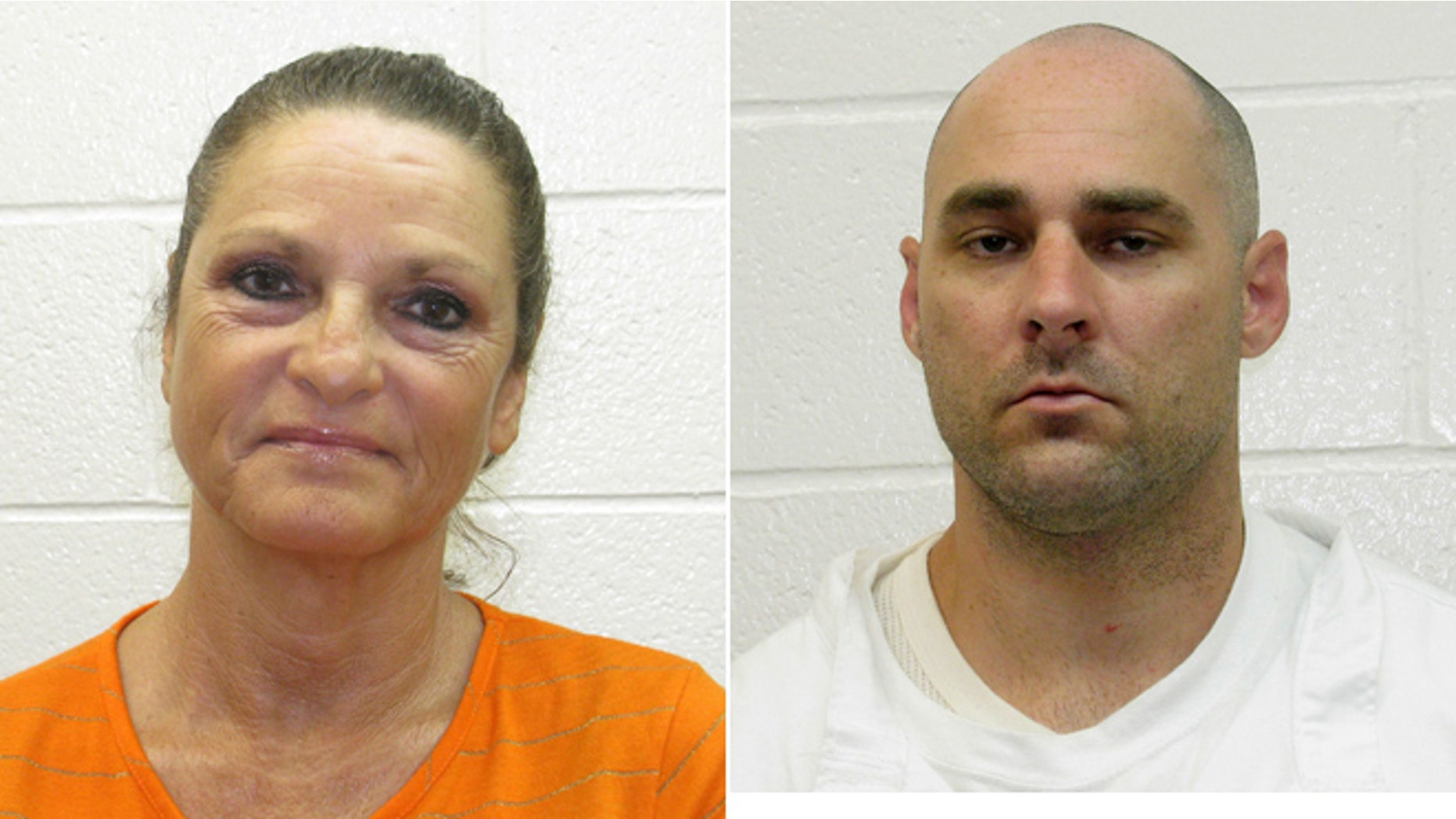 Arkansas police have arrested the mother of suspected criminal who made a brazen escape from jail last week, saying she spoke to him on the phone several times about a plan to be freed from custody.
A Garland County Sheriff's Department arrest report says Glenda Estell, 54, made 40 phone calls with her son, Derrick, in the month leading up to his escape from the Garland County Detention Center on Sunday, June 28, KTHV reports.
"The phone conversations between Derrick and Glenda Estell all have random mentions of the plan for Derrick to escape custody, just at various intervals between normal conversations," an arrest report said. Glenda Estell has been charged for assisting in Derrick's escape.
Surveillance footage showed Derrick Estell, 33, speaking on a payphone at the detention center last Sunday before he dropped the receiver, squeezed through a window in the booking room and ran out the door.
Estell then got into a car driven by Tamara Upshaw and owned by 58-year-old inmate William Harding, Reuters reports.
The getaway vehicle has been recovered, and a warrant has been issued for Upshaw's arrest while Derrick Estell remains at large.
Police in Dallas County, Mo., say Derrick Estell is likely armed and dangerous and hiding in the area with Upshaw, who they described as his girlfriend, the Springfield Missouri News reports.
Harding was also taken into custody for allegedly assisting in the escape and diverting the attention of the guards. Deputies at the detention center say at the time of Estell's breakout, Harding was in the booking room asking to put money on an inmate's books, but no such inmate existed, the arrest report states, citing jail records.
In one phone call made on the morning of his escape, Derrick told Glenda that he would call her and hang up to let her know that he has been picked up, the arrest report states.
Derrick Estell was being held at the detention center awaiting trial on 26 charges, including burglary and drug-related offenses, according to Reuters.
Authorities urge anyone with information on Estell's whereabouts to call a Garland County Sheriff's Department tipline at 501-622-3674. Callers can remain anonymous.