Arizona man charged in Christmas Day murders of estranged wife, kids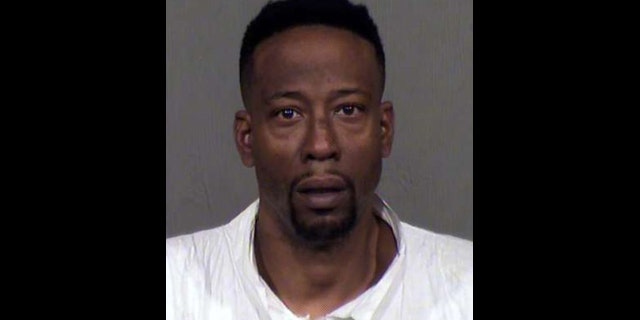 An Arizona man was charged Tuesday in the Christmas Day killings of his estranged wife and their two children, authorities said.
Anthony Milan Ross, 45, was charged with three counts of first-degree murder as well as multiple counts of aggravated assault and assault against a police officer. He was being held without bail, police said.
Authorities on Monday responded to a report of gunfire at a Phoenix apartment complex where the shooting had taken place.
Police found the body of Ross' estranged wife outside the apartment and later found the bodies of their 11-year-old son Nigel Ross and their 10-month-old daughter Anora Ross inside the apartment.
Ross had barricaded himself in the apartment and after a brief gun battle with police, was taken into custody. Police said Ross had indicated to officers that he had killed two children.
Phoenix police Sgt. Jonathan Howard said one officer was injured by shrapnel during the gun battle with the man. Ross was not injured, Howard said.
Investigators said they believe this was a domestic violence incident, according to Fox 10 Phoenix.
"I've never seen anything like this before," Kristen Alexander, a neighbor, told Fox 10 Phoenix. "All of our neighbors seem normal and nice and we've never had a problem with anybody here."
AZFamily.com, citing court documents, reported that Ross was being held without bail because the killings were being considered as a capital offense. Prosecutors could ask for the death penalty.
Ross is set for a preliminary hearing on Jan. 5.
The Associated Press contributed to this report.