AP PHOTOS: Huge storm Irma lashes Florida, moves up coast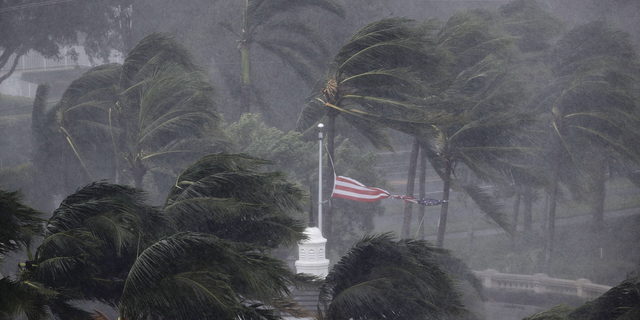 The nearly 400-mile-wide Hurricane Irma roared into the mostly cleared-out Florida Keys and then began a slow march up the state's west coast on Sunday.
A storm surge of more than 10 feet of water was recorded in part of the Keys, and similar flooding was expected on the mainland.
Many streets were underwater in downtown Miami and other cities. Appliances and furniture were seen floating away in the low-lying Keys.
While the projected track showed Irma raking the state's Gulf Coast, forecasters warned that the entire state was in danger because of the sheer size of the storm.
Nearly 7 million people in the Southeast were warned to evacuate, including 6.4 million in Florida alone.