Angry birds take over Target in California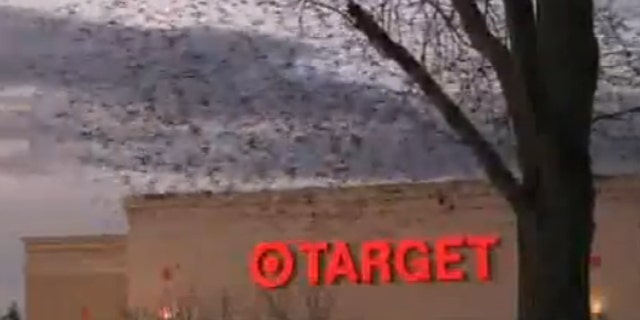 NEWYou can now listen to Fox News articles!
A spectacular air show goes on every night in the parking lot of the Fulton Avenue Target store in Sacramento. Hundreds of birds circle above the property at sunset before roosting in a row of oleander bushes on the west end of the parking lot.
FOX40 contacted Don Schmoldt, a retired wildlife biologist and current president of the Sacramento Audubon Society. When he met us at the site to view the phenomenon, he was expecting to find starlings, but was surprised when he saw that they are brown-headed cowbirds.
"I had no idea we had a roost of cowbirds like this here," remarked Schmoldt who estimated the number of birds to be between 1,000 and 2,000.
Brown-headed cowbirds do not build nests. Instead the females lay their eggs in the nests of other birds, relying on those other species to raise the young. Cowbirds spend their days feeding on grasses and bugs in fields.
Click here for more from FOX40.com