Ancient Native American canoe hundreds of years old found in Louisiana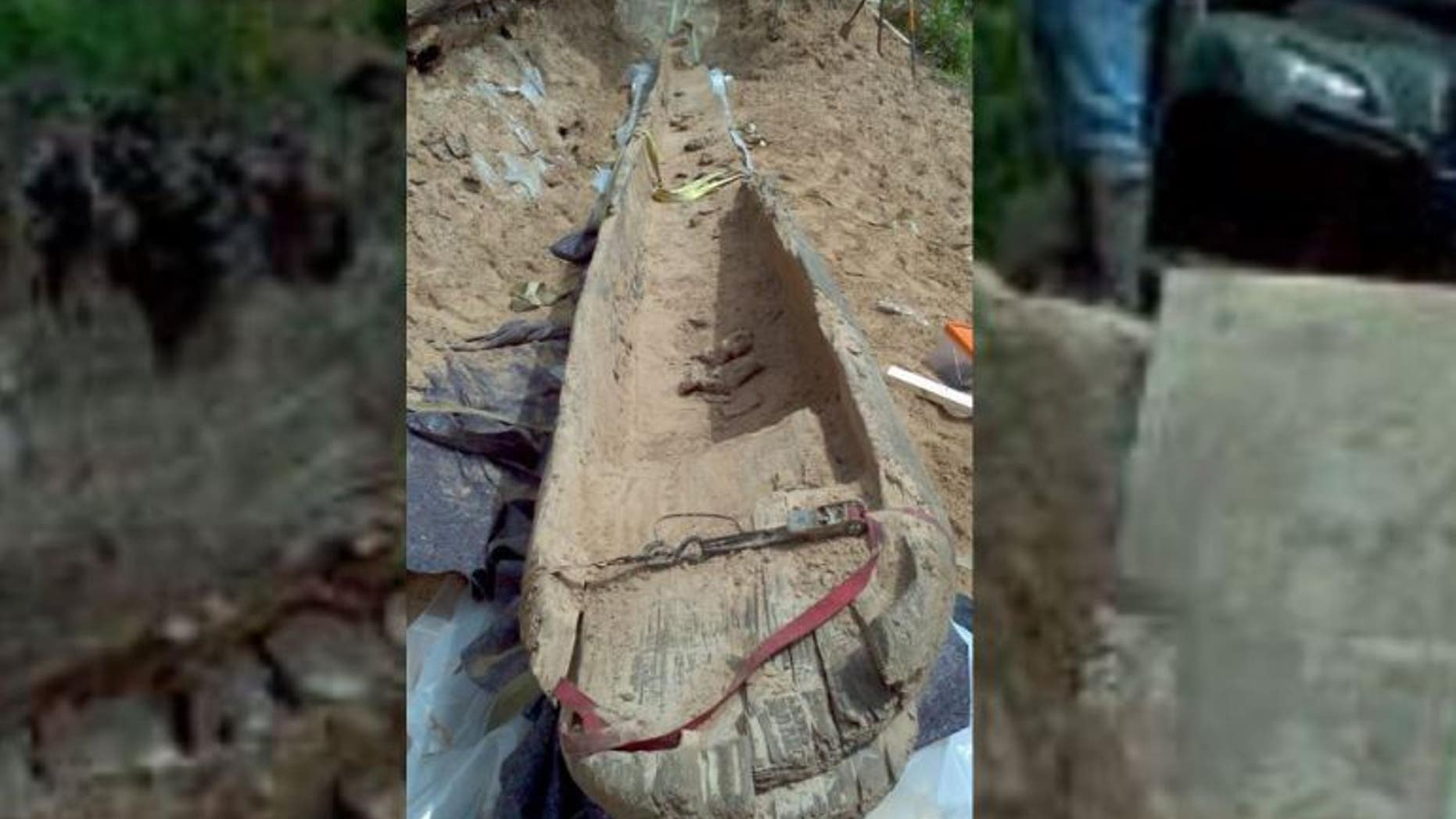 An ancient Native American canoe that is between 800 to 1,500 years old was unearthed recently in the bank of the Red River in Louisiana.
The canoe was found half-buried on a steep riverbank and was carved from a single tree trunk. It is 33-and-a-half feet long, about two-feet wide, and two-feet high. It's likely made of Cypress, although the wood hasn't been identified yet, WGNO reported.
UTAH LAWSUITS TO TEST PRESIDENT'S POWER TO SHRINK MONUMENTS
The canoe is about 70 percent complete, with half of one side and an end missing.
A sample of the wood was sent to a lab in Miami. Officials expect to know the age within a week, assuming a tree was cut down to make the canoe.
Members of the Caddo and Osage Nations, who have either lived or traded and hunted in the area, have expressed interest in the canoe because it could be a historical artifact that was made and used by one of its tribes. Both tribes have been in the region for over 1,000 years.
NEW ORLEANS MAN WALKS FREE AFTER JUDGE AXES MURDER CONVICTION 36 YEARS LATER
Because the canoe is waterlogged, it is estimated to weigh between 1,200 and 1,500 pounds. It took nearly 20 people, a bulldozer, and about seven hours to build a crate around the canoe to protect it during transport.
The canoe was taken to be conserved and prepared for display at the Conservation Research Laboratory at Texas A&M University. When the process of conservation and preparation is finished, it will be returned to Louisiana and displayed at a location yet to be determined.