Ammon Bundy, other armed protesters at Oregon wildlife refuge, indicted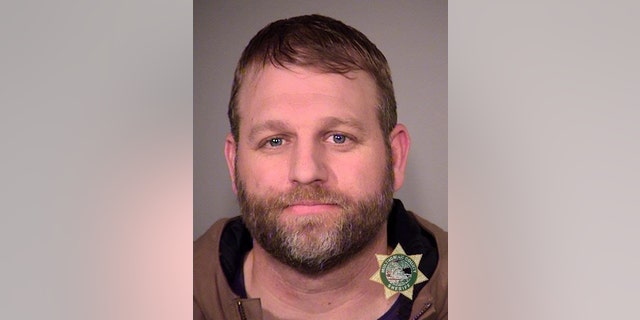 NEWYou can now listen to Fox News articles!
The four remaining occupiers at an Oregon wildlife refuge all face charges, according to court documents unsealed Thursday.
The indictment names a total of 16 defendants, including standoff leader Ammon Bundy and other occupiers who were arrested last week.
A federal grand jury charged all with felony conspiracy, accused of using intimidation to prevent federal officers from doing their work at Malheur National Wildlife Refuge.
The armed holdouts have said they wouldn't leave until receiving assurances they wouldn't be charged.
The indictment says two conspirators traveled to the area in October to warn the local sheriff of "extreme civil unrest" if certain demands weren't met.
Authorities arrested 11 people last week on a criminal complaint charging them with felony conspiracy. They were accused of using intimidation to prevent federal officers from doing their work at the refuge in sparsely populated southeast Oregon.
In a criminal complaint, defendants have a right to a preliminary hearing in which they can question the arresting officer under oath about probable cause for the charges.
After an indictment, they are no longer entitled to such a proceeding.
The cancellation of preliminary hearings that had been scheduled for Wednesday dismayed attorneys for the accused.
Lisa Hay, who represents defendant Ryan Payne, said it appears prosecutors moved to scrap the hearings even before the indictment had been handed down. She was also annoyed that prosecutors presented the indictment to the judge and not to defense attorneys.
"That's an unusual thing and it's unfortunate in a case like this, where many of the people distrust the government to begin with," Hay said.
The occupation began Jan. 2, with the group demanding the federal government turn public lands over to local control. The remaining occupiers are David Fry, 27, of Blanchester, Ohio; Jeff Banta, 46, of Elko, Nevada; and Sean Anderson, 48, and Sandy Anderson, 47, a married couple from Riggins, Idaho.
The government is building a case to show the occupation was a threat to residents and federal employees. Prosecutors say the group was ready to use violence to hold on to the refuge.
Defense attorneys have said their clients engaged in civil disobedience and are being punished for political speech. They say the only use of force during the standoff was by police, who shot and killed occupier Robert "LaVoy" Finicum during a Jan. 26 traffic stop. Bundy and others were then taken into custody.
Federal authorities have released aerial video and said Finicum was going for a gun in his jacket pocket.
In a separate matter, an attorney for Shawna Cox -- a defendant allowed to return home to Utah as her case goes through the court system -- asked Wednesday for her client to be allowed to attend Finicum's funeral on Friday. The funeral is in the same town where Cox lives.
Judge Stewart denied the request.
The Associated Press contributed to this report.