Allyson Felix finds her strength in faith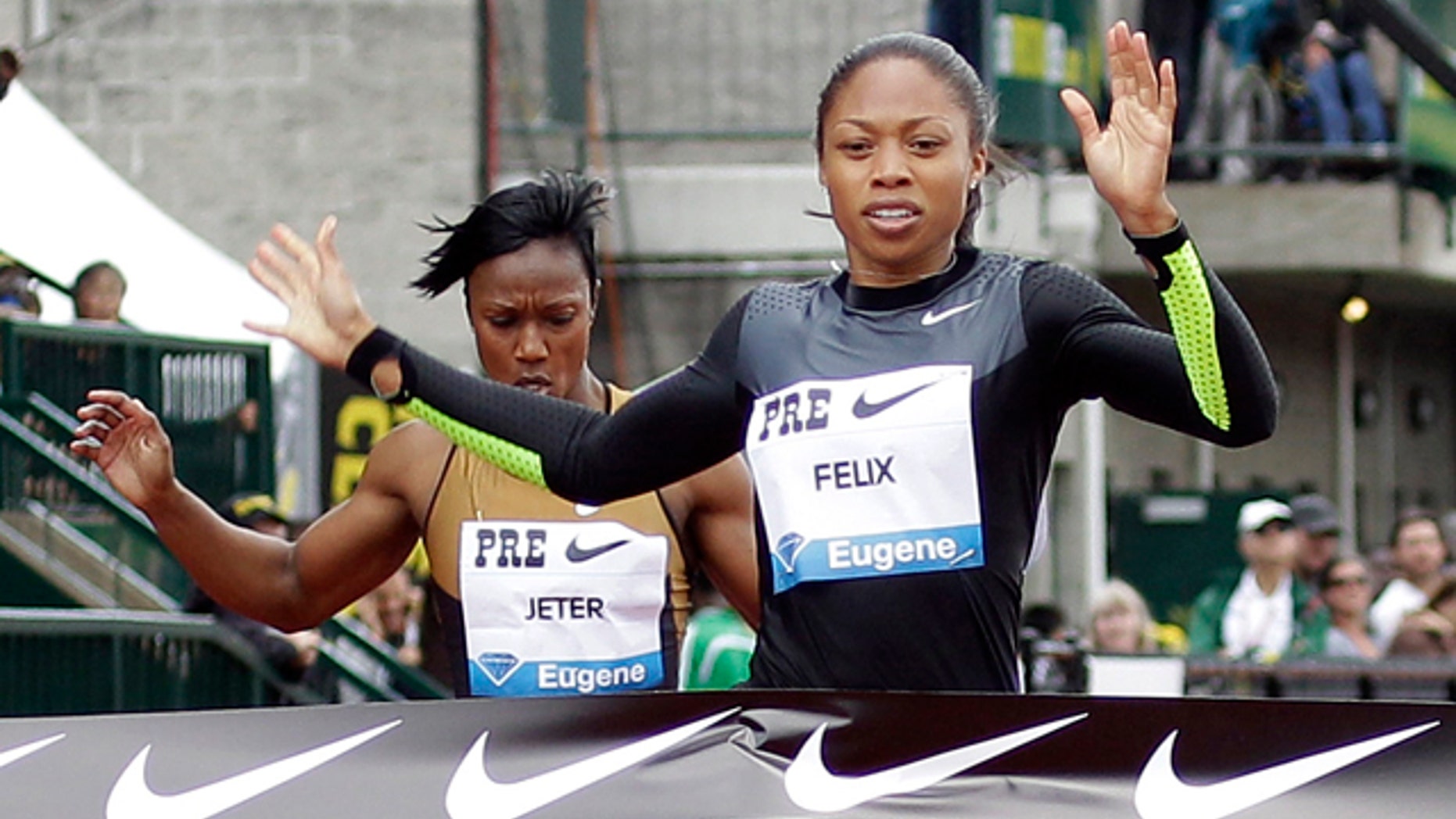 You won't hear newscasters or sportscasters talk much, if at all, about the faith of world-class runner Allyson Felix -- that much is virtually certain.
You will hear them talk, for the rest of the week and beyond, about her physical abilities as a sprinter, who on Monday night in Rio -- though she missed the gold by 7/100s of a second -- won the silver medal in the 400 meter race. With a total of seven Olympic medals now to her credit (four gold and three silver), she's become the most decorated American woman in track and field.
Felix is deeply religious -- she is a devout Christian -- and she believes that all of her accomplishments on the world's stage are for the glory of God, not for herself or her personal gain.
"It's always been really great to be able to have an impact on young people's lives. Sport has done so much for my life and I think it goes hand-in-hand with your faith," she said in a new video and in the latest magazine issue of the Fellowship of Christian Athletes (FCA), an organization with which she's been active.
"I would love to leave a legacy -- a feeling like I accomplished a lot on the track, but that I was someone who you could look at and say that they do have faith and that I tried to live my life for Christ," she added. "To me that's important -- that effort to try to follow His will."
Felix was born in Los Angeles and grew up in a closeknit Christian home. Her father, Paul Felix, is a pastor, and her mom, Marlean Felix, is a third-grade teacher. Her brother, Wes Felix, serves as her agent.
Allyson Felix attended Los Angeles Baptist High School. She said her faith truly became solidified during her college years at the University of Southern California.
"My faith definitely helps me to stop being so results-driven," she said. "You always want to look at a race and say, 'If I didn't win, it wasn't a success.' But there's so much more to it than that. The Lord has constantly revealed Himself to me throughout my career, ever since the beginning, ever since even coming into track."
Felix's mother, Marlean, told NBC's "Nightly News" that mother and daughter have a tradition of praying together over the phone before any of the races that Mom can't attend. That prayer, Felix told NBC, reminds her that what she does is "bigger than track."
She also knows it's about preparation, preparation, preparation.
"The competing is the easy part," said Felix. "Putting in the work -- those hours on the track all year long -- that's where those medals are won. I've always enjoyed winning, and track and field is always something where, right away, you could tell who's the best."
Felix recently suffered the death of her grandfather as well as an ankle injury -- but none of that has stopped her. She said that no matter what, she is always "super competitive."
She has distinguished herself not just in the 400 meters but in the 100 meter and 200 meter races as well. At 200 meters, she is the 2012 Olympic champion, a three-time World champion (2005-2009), and a two-time Olympic silver medalist (2004-2008). In 2015, she became World champion at 400 meters. She has won three additional Olympic gold medals as a member of the United States' women's relay teams -- two at the 4 X 400 meters race (2008-12) and one as part of the 2012 4 X 100 meters team, setting a world record there as well.
"Track is her life, but it's not boring to hear her talk about it," her brother, Wes Felix, told FCA. "She's got her priorities together. She has accomplished great things, but she doesn't feel like she has to announce it or promote it -- and that comes back to Christ being the center of her life."