Alleged killer texts detective instead of wife about girlfriend's murder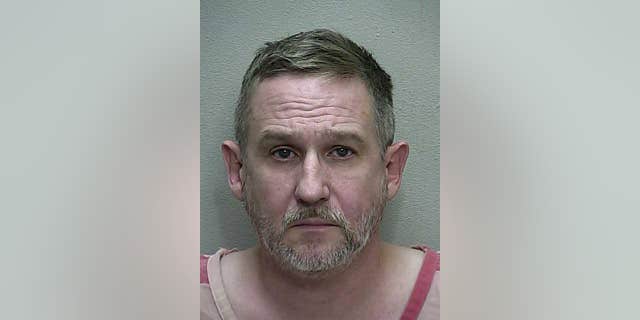 A Florida man who accidentally texted a detective instead of his wife and predicted his own arrest saw his forecast come true and has been charged for the murder of his live-in girlfriend.
Marion County Sheriff's officials said they responded to the home of 52-year-old David W. Roming on Jan. 30 for a reported home invasion with somebody shot.
When they arrived, they found Roming's live-in girlfriend, 64-year-old Sally Kaufmann-Ruff, unresponsive in the master bedroom, with a single gunshot wound to the right side of her head, the Ocala Star-Banner reported.
Kaufmann-Ruff was taken to a hospital, where she died of her injuries.
THIEF USED SOB STORY ABOUT LOST CAT TO ENTER ELDERLY WOMAN'S HOME, POLICE SAY
According to court documents, Roming consented to a search of his home, which uncovered a make-shift metal smoking pipe in the front yard, an L&M brand partially used cigarette on the front porch and evidence the front door had been pried open.
They also recovered a red-and-black cloth from the damaged front door frame that Roming said was probably torn from the suspect's jacket.
The Star-Banner reported Roming told police he and Kaufmann-Ruff were asleep in their bed when he was awakened by an unknown male leaning over him. He said the suspect was wearing a head-mounted flashlight.
Roming told police a struggle ensued between him and the suspected robber -- and at one point he heard a loud noise. He said the suspect had a revolver in his right hand and fired a second round at him.
Detective Damon Baxley noted in court documents the scene was odd because Roming indicated he had locked the door before going to bed and had not touched the locking mechanism since the incident.
Later in the day, Baxley said he received two text messages from Roming's phone that said, "I think they were going to arrest me" and "Think they are going to arrest."
DRUG SMUGGLERS TRIED USING FAKE BUTT IMPLANTS TO HIDE COCAINE, POLICE SAY
Roming told detectives he tried to send those messages to his wife, but accidentally sent them to Baxley, he was frazzled because nothing like this had ever happened to him.
According to police reports, Roming also texted his wife to say he had a very bad night and that someone had broken into the home and that his girlfriend was shot. He said "things don't add up" and that "I am afraid I did something I don't remember."
Detectives said Tuesday the errant text messages only added to their suspicions about his story.
Authorities said Roming's story of a home invasion further unraveled when his DNA matched samples taken from the metal smoking pipe, on the torn cloth and cigarette butt. Additionally, detectives believe the cloth was cut with scissors as the edges seemed straight.
Roming had another interview with officials on Monday, in which he acknowledged suffering from "blackouts" and that he had "an out-of-body experience," the Star-Banner reported.
Roming said he "felt like he was wrestling with himself and the gun went off, shooting Sally."
Police said Roming eventually told detectives he had staged the home invasion "due to having blacked out during the shooting." He admitted there wasn't an intruder.
Roming was arrested Tuesday and charged with homicide, making a false report of a crime and tampering with evidence.