Alaska reporter says state senator slapped him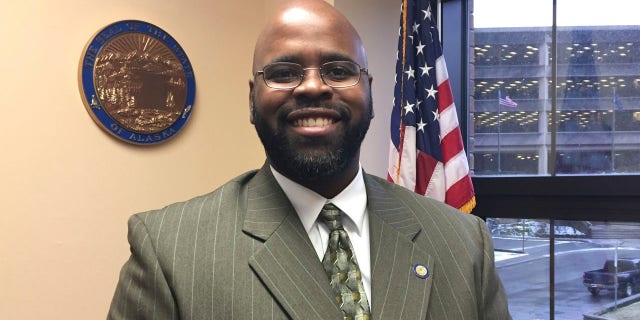 JUNEAU, Alaska – The editor of Alaska's largest newspaper said Wednesday that a state senator slapped one of his reporters when the reporter sought the senator's opinion on a recently published article.
Alaska Dispatch News Editor David Hulen said reporter Nathaniel Herz has filed a police report over the Tuesday afternoon incident at the state Capitol. A spokeswoman for the Juneau police department says they are investigating.
A message left Wednesday at the office of state Sen. David Wilson wasn't immediately returned to The Associated Press.
Herz recently reported on a bill from Wilson, a Wasilla Republican, that would strip funding from nonprofits in Wilson's area. However, Wilson's former employer would not have been impacted by the bill. Wilson declined to comment at the time.
The alleged slap occurred Tuesday after Herz spotted Wilson at the Capitol and asked him if the story was reasonable and fair.
According to an audio recording that Herz provided the newspaper, Wilson repeated the words reasonable and fair, in response to Herz. Then there was an exhale and what sounds like an impact, followed by Wilson's voice saying, "There we go."
Herz could be heard asking if that was meant to be serious or playful and later said: "'He uh, slapped me. That was interesting."
Herz declined to elaborate beyond what he told his paper when reached by The Associated Press.
"We support our reporter. It's not OK for a legislator to strike anyone," Hulen said in a statement.
Wilson, who was elected last fall, is part of the Republican-led Senate majority caucus. The caucus released a statement saying the Senate "expects professional conduct and decorum from all members. Until all the facts surrounding the situation described are available, we have no further comment."
Police spokeswoman Erann Kalwara said police received a report Tuesday about an incident at the Capitol in which a man reported being slapped and said there were no further updates.