Air Force veteran and his 2 sons die while hiking Missouri trail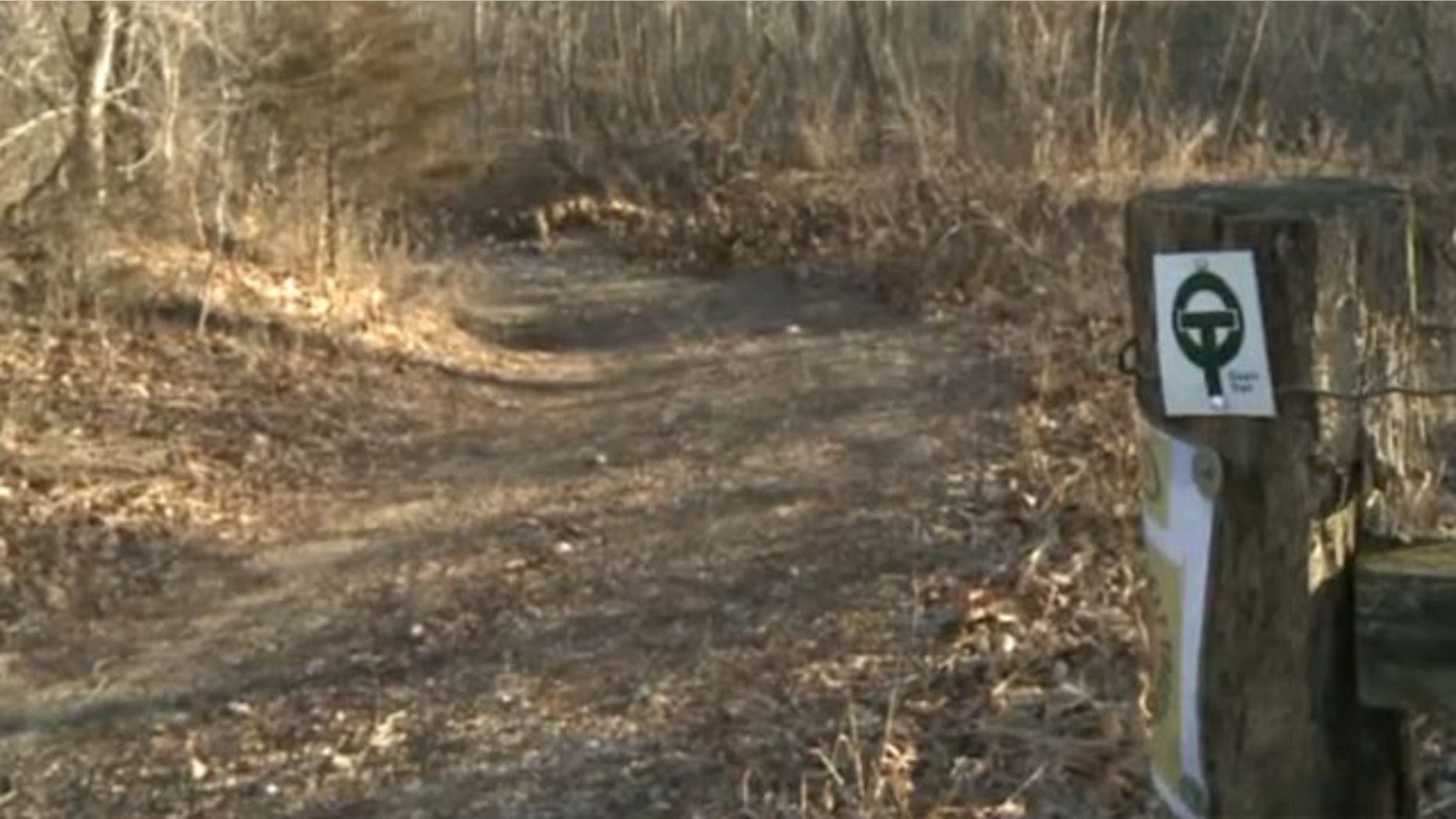 An Air Force veteran and two of his five children died over the weekend after apparently getting lost while hiking on a desolate Missouri hiking trail amid unexpected low temperatures, officials said Monday.
36-year-old David Decareaux and his 8- and 10-year-old sons were found Sunday, a day after they ventured out with their 4-month-old yellow Labrador retriever on the Ozark Trail, about 110 miles southwest of St. Louis, Reynolds County Sheriff Tom Volner said.
Decareaux died at the scene, and the boys were declared dead at a hospital after hours of efforts to revive them failed, the sheriff said. Volner said authorities believe the three died of exposure to the elements, though autopsies were planned.
The dog was found near the victims and survived.
Fox2Now reports Decareaux and his family had recently moved to the area after Decareaux got a civilian job at Scott Air Force base.
Decareaux and his sons were staying with his wife Sarah and their three other children, two girls and a boy ages 11, 4 and 2, at a nearby lodge.
A passer-by spotted the hikers more than three hours into their journey and asked if they needed a ride back to where they were staying. But Decareaux declined, telling the man they could make it back, the sheriff said.
"They just missed their turn back to the lodge," the sheriff said. "By that time, their light played out. You don't have any ambient light down here because there are no cities or towns. When it's dark you can't see the back of your hand."
Volner says Decareaux knew the popular trail, which runs through a sparsely populated area of southeast Missouri, but apparently took a wrong turn and was ill-equipped for temperatures that sank from 60 degrees to the 20s as the day progressed. Heavy rain also began to fall, making the trail all but impassable. Decareaux had been wearing only a light jacket, while one of his sons was clad in a fleece pullover, and the other a sweater.
Volner said there are no caves or other places of refuge along the trail.
Officials at the lodge called the sheriff's department about 7 p.m. Saturday, concerned that the hikers had not returned. A search involving more than 50 volunteers on foot, horseback and in vehicles lasted until about 12:30 a.m. Sunday, when flash-flooding in creeks forced searchers to back off until daylight.
The bodies of Decareaux and the boys were found soaking wet Sunday morning, their dog beside them.
The tragedy crushed Decareaux's father-in-law, who described the family as tightly knit, "always on the go and adventurous." Decareaux was a doting father and spiritual man who had retired from the Air Force in recent years and was working with the Defense Department in a job he couldn't discuss, even privately, Keith Hartrum said.
Decareaux and his wife, Sarah, were married about 14 years ago after a chance meeting that was "love at first sight," Hartrum told The Associated Press. They made the most of his overseas assignments, using them to explore Europe over the past decade, he said.
"They had a strong, good, healthy marriage," he said, noting the Decareaux was an experienced hiker "who just got caught up (last weekend) in a freak situation" that proved fatal.
"Dave was a great guy, a good father, son-in-law and husband," Hartrum said. "Those two boys were just precious -- smart, very nice kids."
The Associated Press contributed to this report.