AIG executive vanishes while attending work conference in California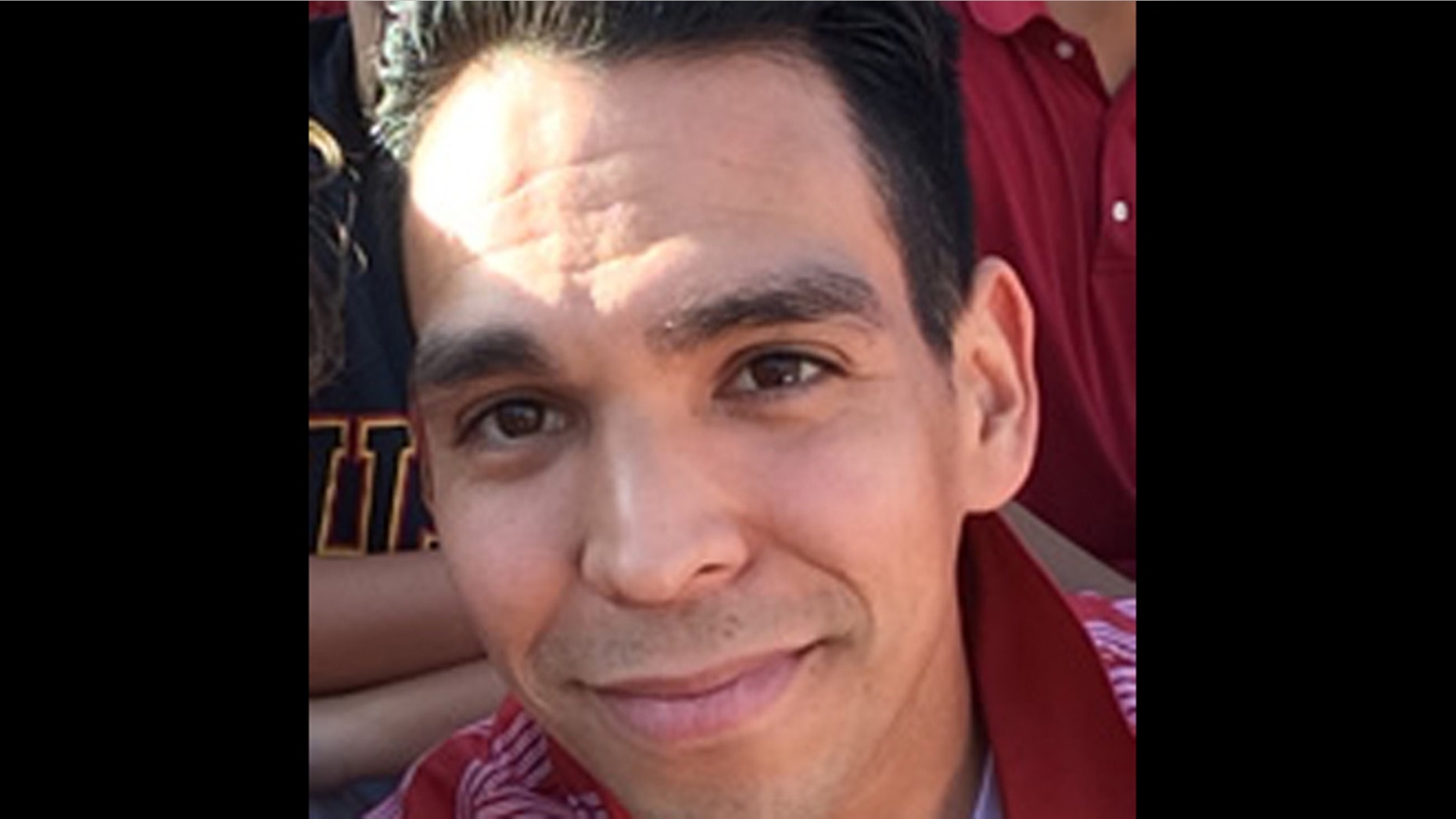 The hunt for a missing AIG insurance executive is continuing Wednesday, as friends and family plan an all-day search for Omar Arce Meza, who disappeared last week while attending a work conference in California.
Meza, 33, was last seen around 11 p.m. local time Thursday night at the JW Marriott Desert Springs Resort in Palm Desert after having dinner with co-workers.
The wife of the AIG Financial Distributors vice president, Diane Meza, said he was dropped off by an Uber driver at the wrong hotel, KESQ reports.
When Meza did not call his wife to wish her good night and did not show up at meetings the following day, he was reported missing.
"It's so out of character for him," Diane Meza told Fox 5 San Diego. "He's highly responsible and reliable."
Surveillance footage on the property shows Omar Meza walking out of the hotel lobby.
Police found Omar's jacket neatly folded on the resort's golf course over the weekend, along with his wallet, but a bloodhound and diver search of the area turned up nothing. Authorities do not suspect foul play.
Friends and family of the Mezas have created a Facebook page to spread information about the case. A search is planned for Wednesday, starting across the street from the resort.
Diane Meza told KESQ that her husband may be suffering from the effects of a recent car crash.
"In March of 2013, we were in a car accident. Quite some time ago, he did suffer memory loss and long-term damage," she told the station. "That's my theory and what I'm holding onto that he suffered trauma and doesn't know who he is."
Omar Meza was last seen wearing a gray suit with a white shirt and blue tie. He is 5 feet, 10 inches tall and weighs 155 pounds, with brown eyes and black hair.
Anyone with information on his whereabouts is asked to call the Riverside County Sheriff's Department's Palm Desert station at 760- 836-1600.