After fanfare, forecasters review talk of storm 'outbreak'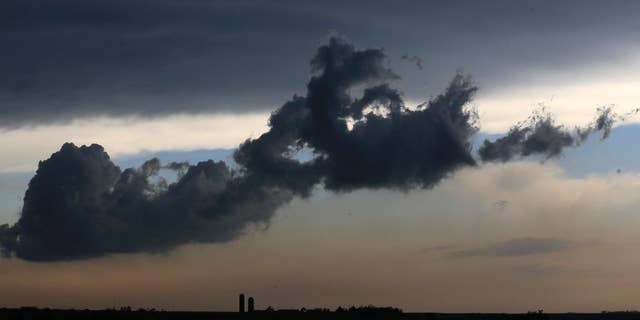 NEWYou can now listen to Fox News articles!
LITTLE ROCK, Ark. – U.S. forecasters will review whether they went too far out on a limb to warn people about bad weather that didn't fully develop.
The Storm Prediction Center had said last week there was a good chance the central U.S. would see huge hail, high winds and strong tornadoes on Tuesday. For the first time, forecasters talked of a "possible outbreak" six days ahead of the storms.
The hail and winds came as promised, but tornadoes were small.
A social scientist says the National Weather Service should review how the public processed the information. Many criticized the forecast as a "bust," even though it was largely correct. Another researcher said many people think mainly of tornadoes whenever severe weather is mentioned.
Forecasters received more than 500 reports of severe weather Tuesday.