Advertisement resembling IRS notice making consumers uneasy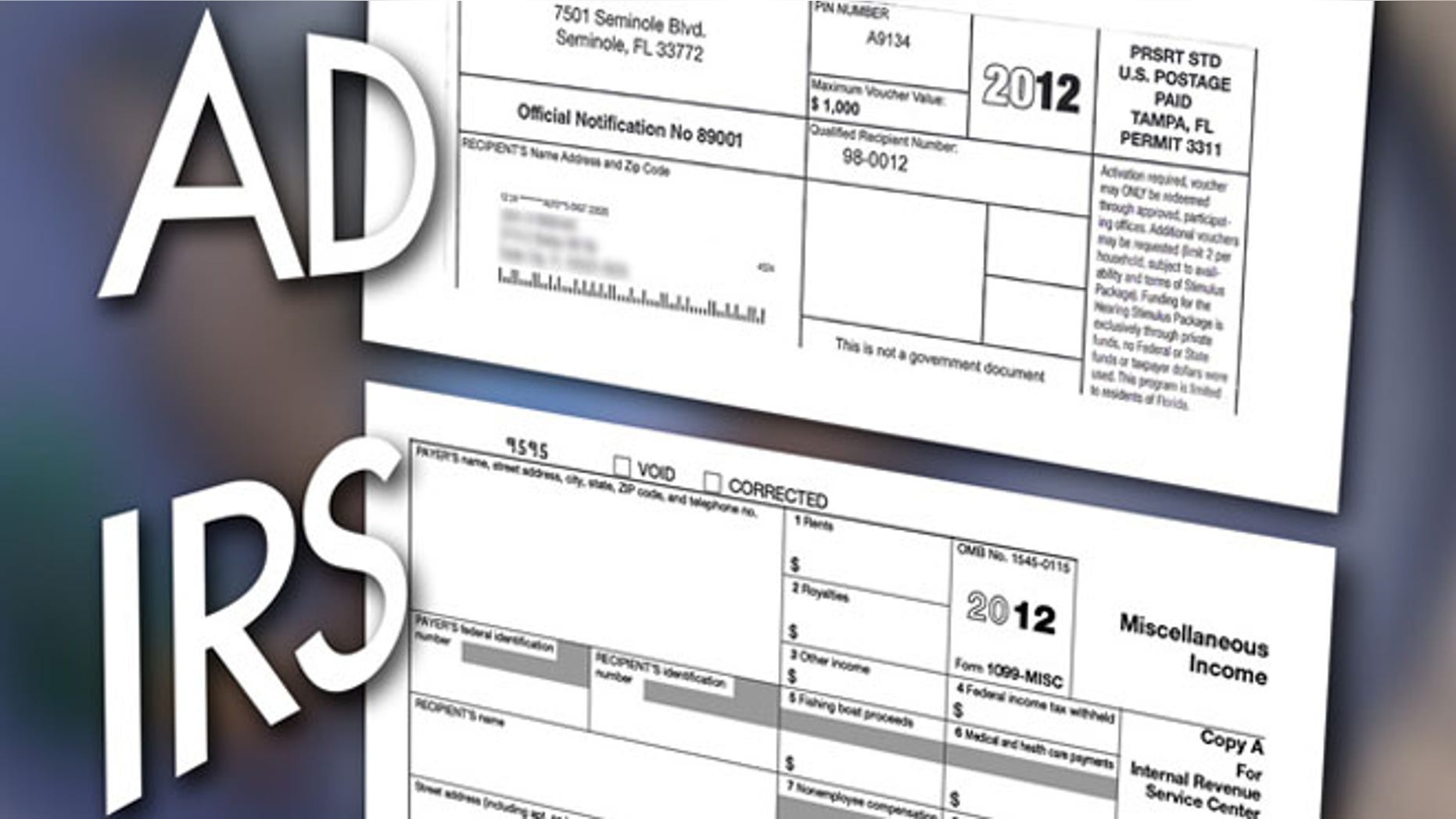 An envelope arriving in consumers' mailboxes is striking fear in the hearts of law-abiding citizens, MyFoxTampaBay.com reports.
The envelopes, which include ads for everything from hearing aids to mortgages, resemble the Internal Revenue Service W-2 form and are giving recipients pause, according to Fox 13.
"It deceives people," Tasha Pryor told the station. "It makes you think it's something that it's not."
[pullquote]
Often, these envelopes follow the letter of the law. But debt counselor Steve Rhode, who publishes the website http://www.getoutofdebt.org , says the tactic should raise a red flag for consumers.
"I've seen hundreds of these," Rhode said. "If a company had to result to deception to get customers to pay up money, you just know that's a bad relationship going in."
"I'd feel fooled a little bit, the way they look, they way that they are presented," consumer Jessica Broden said after looking at the mailer.
"I would disagree with that," said Richard Muscarella. Muscarella's Palm Harbor company sends out an eagle-adorned envelope, including a warning that opening it could be a federal crime.
The mailer is addressed from F.E.C.A., which stands for the Florida Energy Conservation Advisors, Inc.
Muscarella defended his use of the eagle seal, saying his firm helps taxpayers find tax rebates.