Acquitted St. Louis officer Stockley speaks out: 'Feels like a burden has been lifted'
The former St. Louis police officer whose acquittal in the December 2011 shooting death of a black man sparked violent protests this weekend said his life "has been in turmoil" for some time, the St. Louis Post-Dispatch reported.
"It feels like a burden has been lifted, but the burden of having to kill someone never really lifts," Jason Stockley, an Iraq War veteran, told the newspaper on Friday. "The taking of someone's life is the most significant thing one can do, and it's not done lightly…My main concern now is for the first responders, the people just trying to go to work and the protesters. I don't want anyone to be hurt in any way over this."
Stockley, 36, had been charged with first-degree murder and armed criminal action in the shooting death of Anthony Lamar Smith, 24.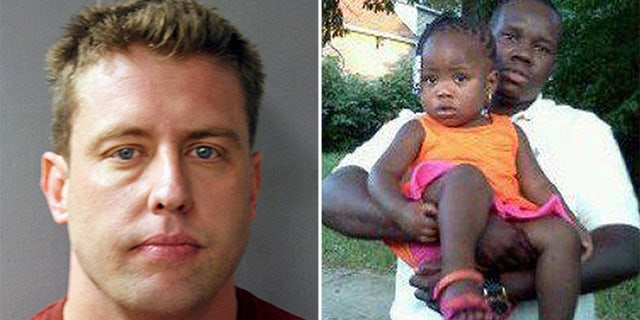 St. Louis has been hit with daily protests—which have exploded into assaults on officers, property damage and dozens of arrests—since Circuit Judge Timothy Wilson issued his ruling Friday. Stockley had waived his right to a jury trial in favor of a bench trial.
"I can feel for and I understand what the family is going through, and I know everyone wants someone to blame, but I'm just not the guy," Stockley told the Post-Dispatch.
Stockley and his partner said they saw what appeared to be a drug transaction on the parking lot of a fast-food restaurant, and as they tried to corner Smith, he drove away and Stockley fired seven shots at his car.
A two-minute chase unfolded. Police dashcam video captured Stockley saying, "going to kill this (expletive), don't you know it," in the midst of the chase. As Smith's car slowed, Stockley was heard telling Officer Brian Bianchi to "hit him right now," and Bianchi slammed the police SUV into Smith's car.
Stockley emerged from the SUV and fired five shots into Smith's car, killing him. Neil Bruntrager, Stockley's attorney, said the officer fired only when Smith refused commands to put up his hands and reached along the seat toward an area where a gun was found.
But prosecutors said Stockley planted a gun. Testing found Stockley's DNA on the gun, but not Smith's.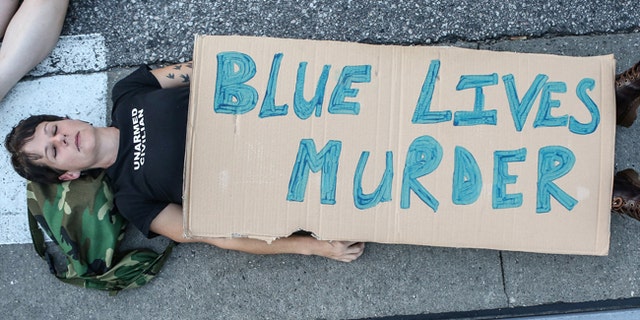 Of his actions that day, Stockley told the Post-Dispatch: "I don't know how changing any number of my actions that day would have changed the outcome."
Stockley had been a city police officer for five years when the shooting took place. Before that, he had a military career that included a tour in Iraq and is a graduate of the U.S. Military Academy at West Point.
He retired from the police department in 2013 after being suspended for carrying his own AK-47 pistol while on duty, a rules violation. He now lives in Houston and works at an oil company. Although he said he missed being a police officer, Stockley told the Post-Dispatch he had no plans to return to the force.
"My life has been in turmoil for some time. I've been in a holding pattern. I haven't been able to be with my family. … I'm trying my best not to let this dictate my life."
The Associated Press contributed to this report.