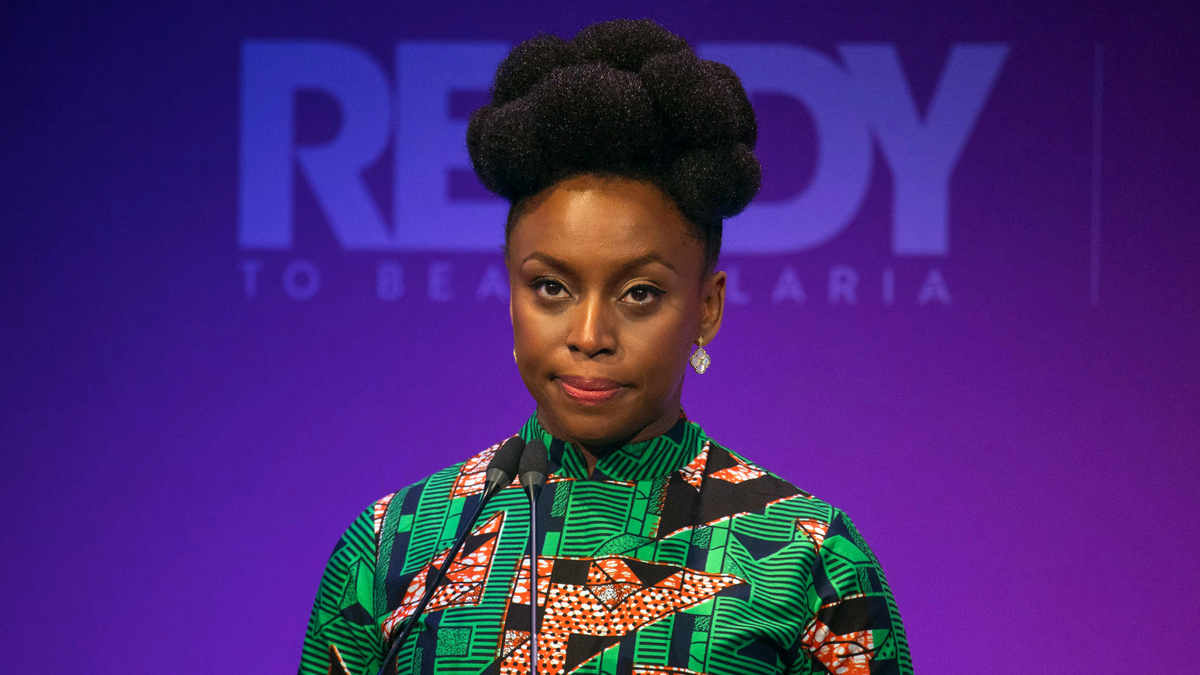 BOSTON – Acclaimed Nigerian author Chimamanda Ngozi Adichie spoke about truth in her address on Wednesday to Harvard University's Class of 2018, telling students, "above all else, do not lie."
In a speech that was the culmination of the school's annual pre-commencement festivities, Ngozi Adichie juxtaposed the idea of truth to the state of American politics. She drew from her experience growing up in Nigeria during a military dictatorship, and said , "America always felt aspirational — but today the political discourse in America is from the land of the absurd."
The writer challenged graduates to be "citizen leaders," seeking out what is right. "Even if there is no value in the other side, there is value in knowing what the position is," she said.
She referenced the concept of fake news and fake facts perpetuated after the election of President Donald Trump.
"If you are reporting about the sun rising in the east, you don't need to hear about the other side because there is no other side," Ngozi Adichie said.
Her message rang true for graduating senior Priscilla Guo, who mentioned Harvard's Latin motto of "Veritas," or "truth."
"Veritas is more than just a motto," Guo said. "It was her asking that we acknowledge our ignorances, which struck me. She noted that ignorance acknowledged is opportunity. I walked away from her speech thinking that acknowledging what I do not know can be both powerful and enlightening in my quest for truth and justice."
Ngozi Adichie's work has been translated into more than 30 languages. She is known for novels including "Half of a Yellow Sun" and "Americanah," which explores how a young Nigerian encounters race in America.
She also helped found Farafina Trust, a nonprofit that promotes reading and writing.
Ngozi Adichie was awarded a 2011 to 2012 fellowship to the Radcliffe Institute for Advanced Study at Harvard.