9 homes destroyed, no injuries reported in Central Texas wildfire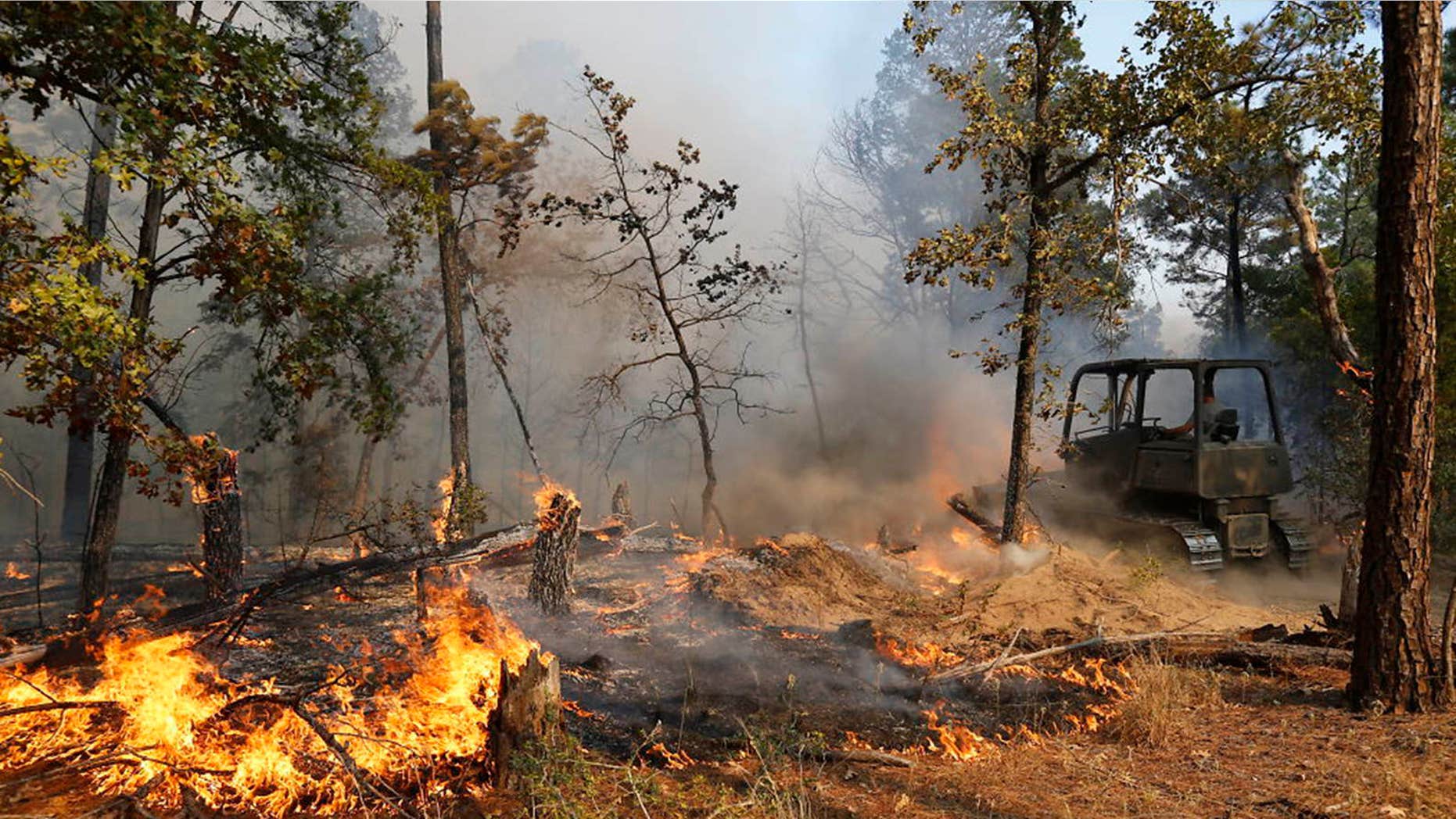 At least nine homes have been destroyed by a Central Texas wildfire that has grown to more than 3 square miles and no injuries have been reported.
Bastrop County Judge Paul Pepe said the number of homes burned could grow in the next few days.
The Texas A&M Forest Service said challenging topography and uncontrolled fire lines slashed the containment of the Bastrop County fire to 10 percent as night fell Wednesday. The Forest Service initially estimated 50 percent containment earlier in the day.
"During today's peak burning period the dry vegetation coupled with high temperatures and low humidity has caused increased fire activity," said Jessica Jackson, a spokeswoman for the forest agency.
Gov. Greg Abbott will visit Smithville on Thursday morning for a briefing on the blaze, a spokeswoman confirmed to the San Antonio Express-News.
The fires have prompted the evacuations of several neighborhoods, and the Texas Parks & Wildlife Department closed Buescher State Park on Wednesday due to the fire. The San Antonio Express-News reports that the blaze prompted the evacuations of nearly 200 homes and burned more than 3,500 acres since it ignited on Tuesday.
The county 30 miles east of Austin has had low humidity and sparse rainfall. Forecasters predict highs in the 90s with gusts of up to 10 mph through Friday.
Bastrop County was the scene of the worst wildfire recorded in state history in 2011. More than 30,000 acres burned and more than 1,200 homes were lost, according to the newspaper.
Click for more from the San Antonio Express-News.
The Associated Press contributed to this report.