6 people injured in 2 downtown Minneapolis shootings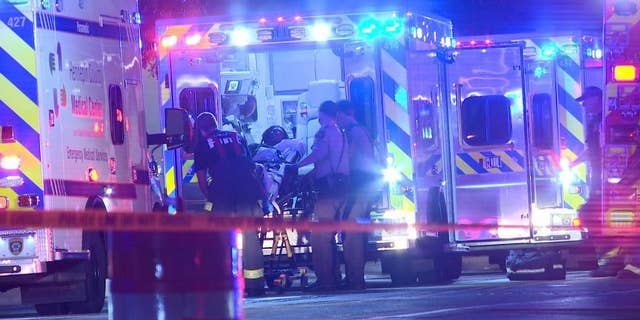 NEWYou can now listen to Fox News articles!
MINNEAPOLIS – Minneapolis police say six people have been wounded in two separate shootings in downtown Minneapolis.
Police say two people were injured in the first shooting about 1 a.m. Monday. One person was found at the scene. The other went to Hennepin County Medical Center.
Authorities say the second shooting happened about 15 minutes later, also downtown. Police say four people were injured and all were found at the scene.
KSTP-TV (http://bit.ly/2dLRSj4 ) reports the injuries to five of the six victims are not believed to be life-threatening and the sixth person is in serious condition. Police are investigating whether the two shootings are connected.
___
Information from: KSTP-TV, http://www.kstp.com