6 arrested in Utah for allegedly torturing roommate for hours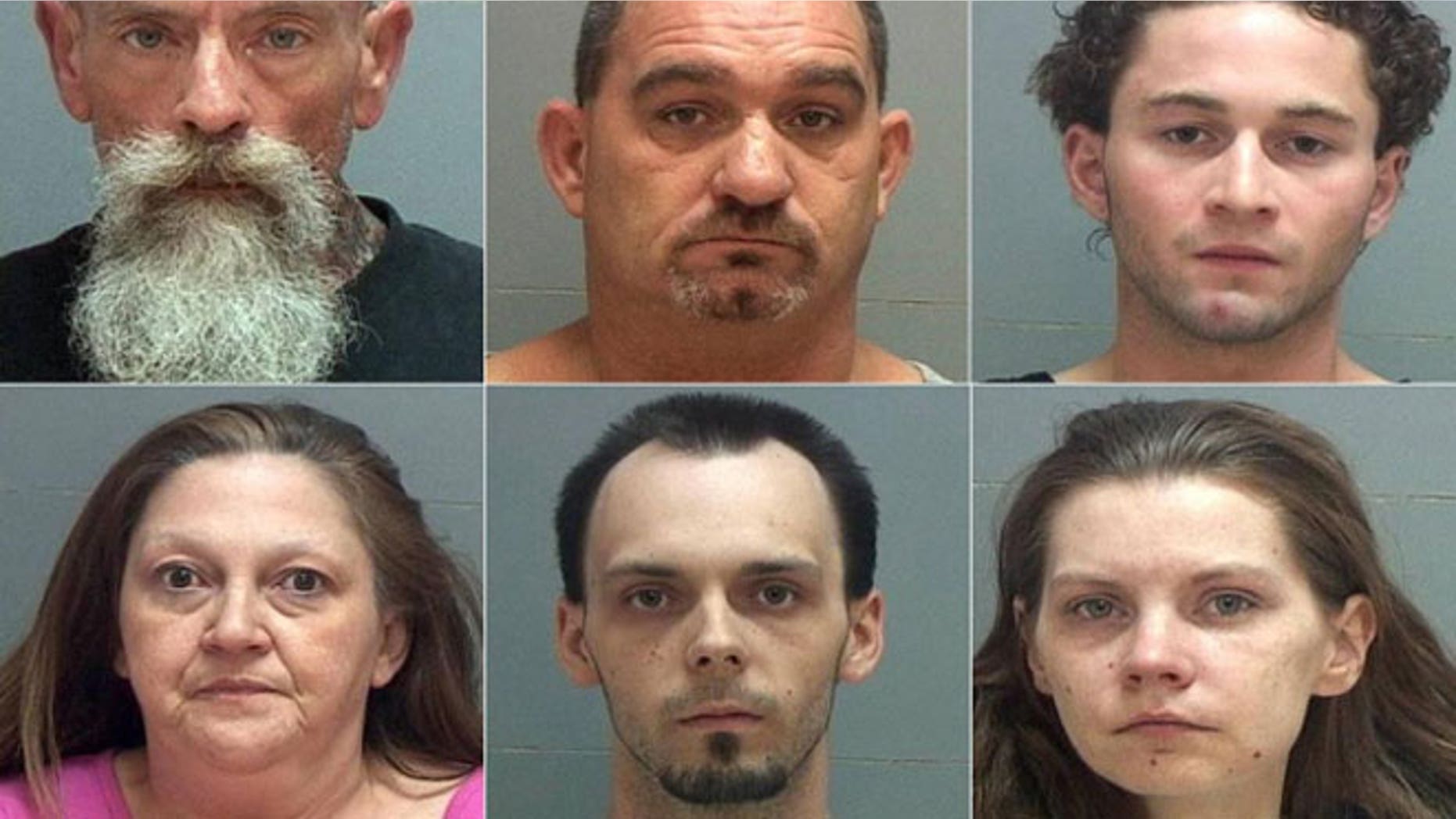 Six people in Utah who allegedly tortured their roommate for hours -- including stapling his lips together and drilling him with a power tool -- have been arrested.
Jennifer Moses, 30, Lee Carl Moses, 26, David Masters, 55, Paula Masters, 43, Brandon Haggard, 20, and Tracy Jordan, 45, allegedly kidnapped Thomas Chapman, 41, on Saturday night, the Deseret News reported.
According to police, the six -- who all live in the same house in Magna, west of Salt Lake City -- took Chapman at gunpoint to the basement and handcuffed him, bound his feet with tape and tortured him.
The incident began about 9:00pm Saturday and continued until about 4:00am Sunday.
Chapman had his lips stapled together and his ears stapled. He was also cut along his body with a knife and a Dremel cutting tool, and was struck a number of times with objects including a crutch, keyboard, laptop and the butt-end of a shotgun -- which was slammed into his head.
"I'm getting beat up with my laptop, keyboards, boards, sticks, having knives put in my throat, getting kicked in the ribs, getting kicked in the head, basically getting assaulted," Chapman told KSL-TV.
"I was begging them ... just to kill me, so I didn't have to deal with it no more."
The torture began because one of the housemates claimed Chapman had set him up.
"One of suspects claims over the last several weeks different people have pulled a gun on him in the street," Unified Police Lt. Justin Hoyal told the Deseret News. "They believe [Chapman] was responsible for it."
The group finally released him when he gave them the name of the person he thought was actually responsible for the set-up.
Chapman was allowed to leave the house wearing only his underwear and he went to a relative's home nearby where he called the police.
He was taken to the hospital, with a handcuff still attached to one wrist, and admitted in critical condition. He was released Tuesday.
Chapman said he had only moved into the house 10 days earlier after agreeing to remodel their bathroom in exchange for rent.