4 teens stabbed near New York City school in fight among students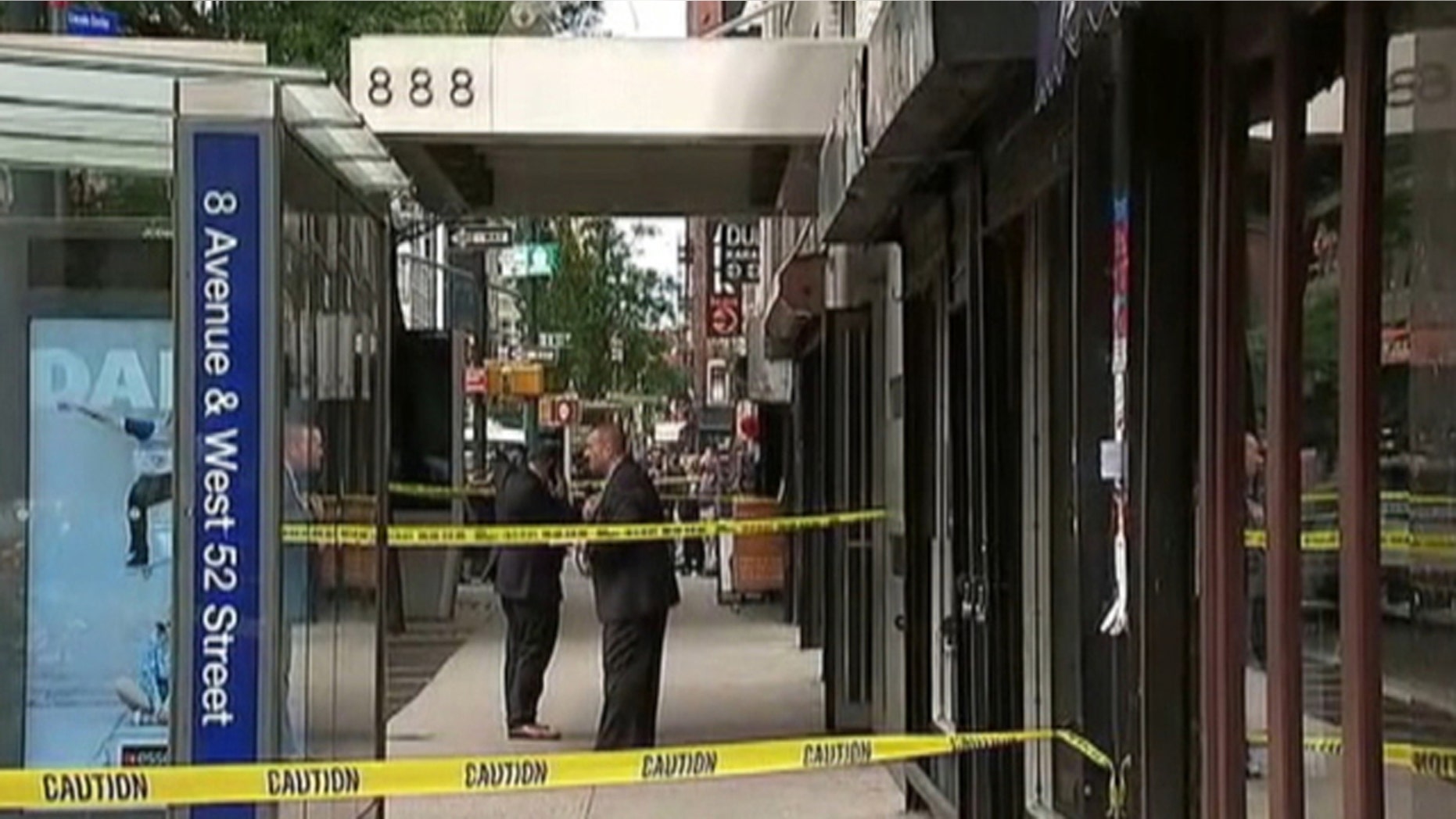 Four teenagers were stabbed in New York City's Theater District Wednesday during a fight among students outside a school, police said.
The stabbing happened just as school was getting out and around the corner from the new Broadway production of "Groundhog Day."
Authorities said at a press briefing a 15-year-old was stabbed twice in the back, a 16-year-old boy was stabbed in the stomach, a 17-year-old boy was slashed on his ear and an 18-year-old was wounded in the arm. Authorities said they suffered non-life-threatening injuries.
A witness to the stabbing told The Associated Press that the fight escalated after two teens pummeled each other on the street.
Police told FOX 5 they are searching for a teenage boy wearing a grey sweatshirt and red baseball cap, who fled the scene.
The NYPD said at a press briefing the suspect and another 15-year-old student were suspended from school last week, and Wednesday was their first day back. The two apparently got into a fight in front of the school.
The Department of Education issued a statement to FOX 5 saying:  "The NYPD and FDNY immediately responded to an incident that took place outside of 02M035. The safety of students and staff is our top priority, and individuals involved were transported to the hospital and are being treated. We are working closely with the NYPD to investigate this serious incident."
Read more from FOX 5 New York.
The Associated Press contributed to this report.