4 Killed, 6 Wounded in D.C. Drive-By Shootings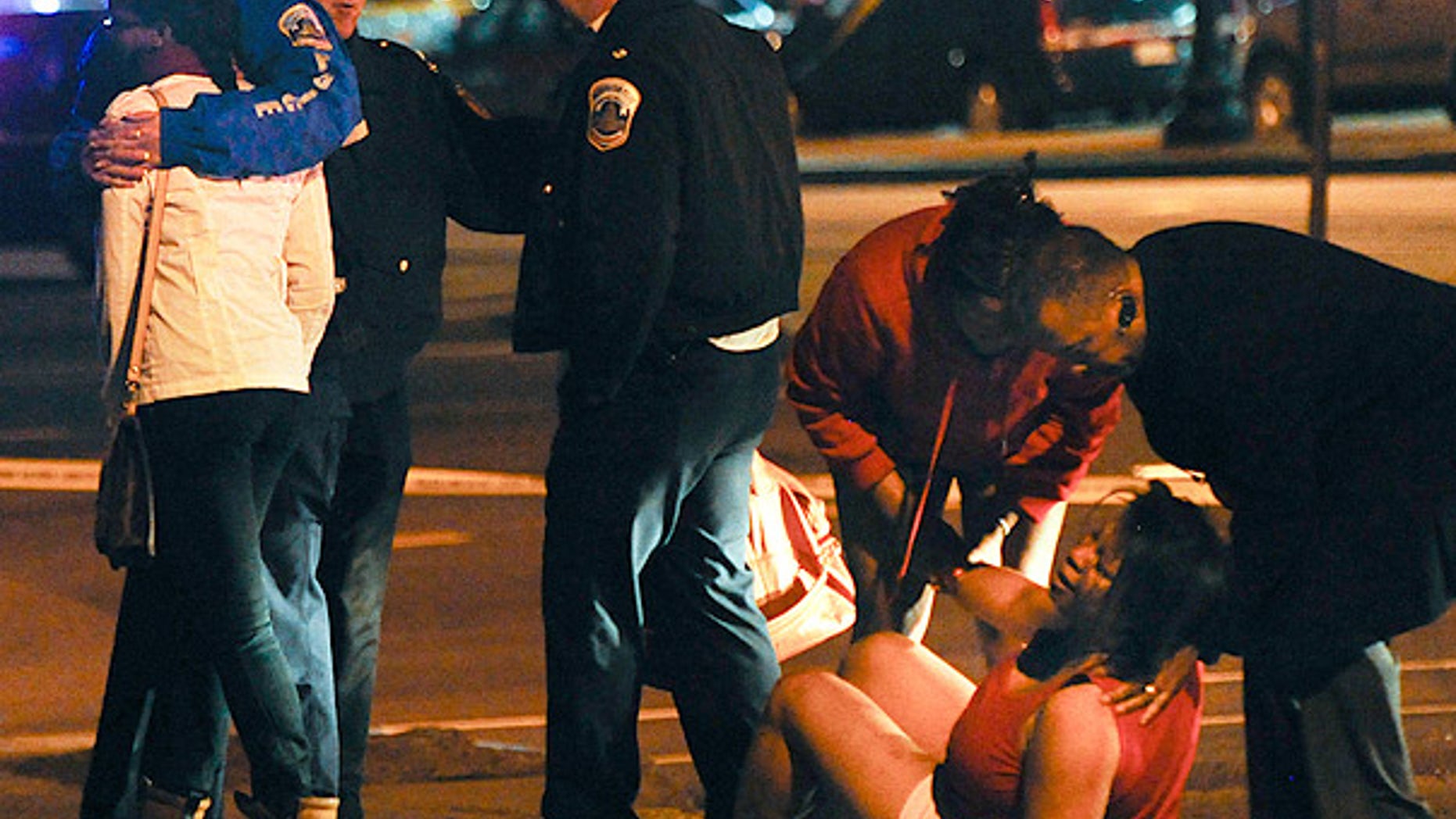 Four people were killed and at least six others were wounded Tuesday night when two drive-by shootings struck in one of Washington's poorest southeast neighborhoods.
The toll rose overnight as a fourth victim was reported dead early Wednesday, according to MyFoxDC.com, citing police sources.
At the peak of the violence, an AK-47 assault rifle was used to spray bullets at a crowd on a street corner in Washington, D.C. -- in scenes witnesses likened to the Vietnam War.
Three suspects were eventually arrested, but only after five D.C. cops were also hurt when their cruisers crashed during a car chase.
The suspects had fled the scene and headed toward Prince George's County, Maryland.
Police said the AK-47 used in the attacks was found near the shooting scene, having apparently been thrown from the suspect vehicle.
The situation began at approximately 7:30 p.m. EDT with a separate shooting incident on Galveston Street SW in the District, where an 18-year-old man was shot, police said. His injuries were non life-threatening.
D.C. Fire and EMS spokesman Pete Piringer said all of the victims were in their 20s and 30s except for the teenager.
At least two of the survivors were described by emergency services as in a life-threatening "priority one" condition late Tuesday, as reports said the violence may become the city's most deadly attack in 15 years.
The police officers injured chasing the suspects were expected to survive, D.C. Police Chief Cathy Lanier said.
Authorities gave no indication of a motive in the shootings.