4 dead in apparent murder-suicide at Texas resort, police say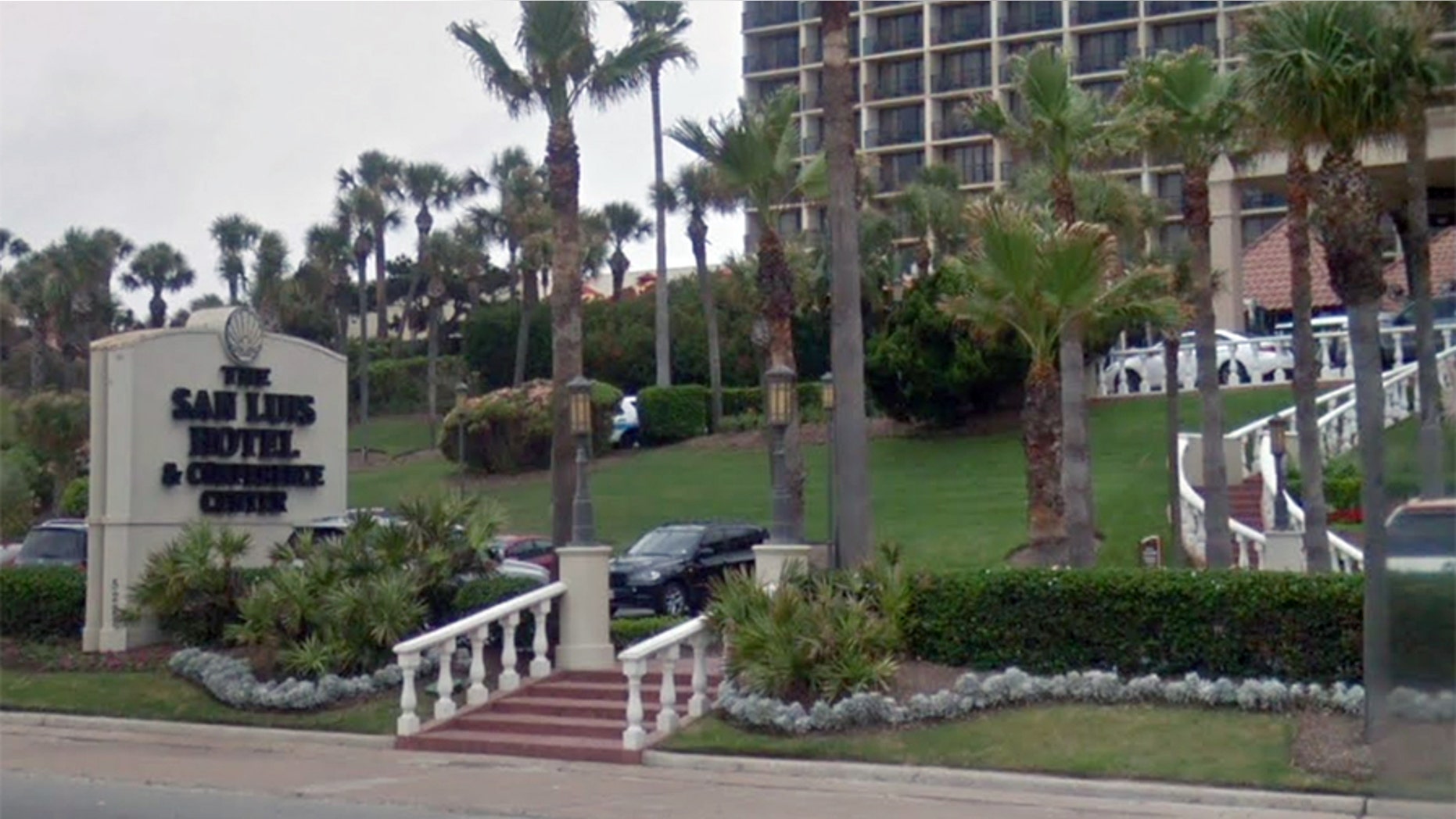 Four people are dead in Galveston, Tx., Monday after an incident involving gunfire took place at the popular San Luis Resort, which police are calling a murder-suicide.
Two people were found dead and two others — a woman who was found critically wounded and a child — later died at a hospital.
Authorities received calls about gunshots coming from the eighth floor around 4:30 a.m. When they arrived, they found the hotel room's door dead-bolted and later found four people inside had been shot.
POLICE: COUPLE MAY HAVE PLANNED MURDER-SUICIDE TOGETHER
The woman and one of the children were "unresponsive but still appeared to be alive" when police found them, Captain Joshua Schirard of the Galveston Police Department said. They were taken to the hospital, where they died.
The victims were identified as a 37-year-old woman, a 39-year-old man and two boys ages 10 and 5.
"A motive is unknown at this time, but forensic data collected at the scene indicated the female is believed to be the shooter at this time before apparently taking her own life with a 9 mm handgun found adjacent to her body," Schirard said. "There's no indication or evidence that there are any other persons involved or that there are any other suspects still at large."
"Right now, investigators with our Major Crimes Unit, as well as with investigators with our crime scene unit are currently in the room processing the room for forensic evidence that can be collected," Schirard told KPRC.
CALIFORNIA FAMILY DEAD IN APPARENT MURDER-SUICIDE
He had previously called the incident, which authorities believe to be a murder-suicide, an "obviously horrible event."
Paul Schultz, vice president of hospitality for Landry's Inc., said in a statement that "Our thoughts are with the victims and their family members during this difficult time."
"We are still gathering information about this isolated incident, however it appears to have been a murder suicide amongst a family in their room. We are fully cooperating with the Police Department during their investigation and will assist them in any way we can," Schultz added.
MOM, 41, KILLS DAUGHTER, 9, AND SELF IN 'SHOCKING' MURDER-SUICIDE
Authorities said there were no apparent issues before the family checked into the resort, and nothing in the room indicated there was a struggle.
"My heart goes out to the rest of their family, their extended family, their community and our community, the ones that don't have the training to deal with this and have to be exposed to an event like this," Schirard said.
Fox News' Nicole Darrah and The Associated Press contributed to this report.