$4 billion bond for Texas murder suspect is knocked down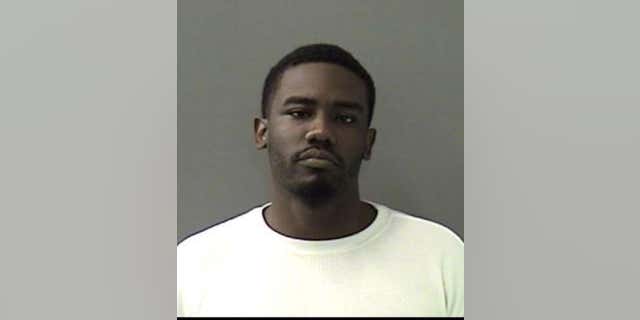 A Texas murder defendant was slapped with a $4 billion bond until a district court judge ruled it unconstitutional Thursday and lowered it to $150,000.
The justice of the peace who set the astronomical sum in the first place said she did so to make a point.
According to his attorney, Antonio Marquis Willis did not have a lawyer with him when the enormous initial bond was set without a hearing.
Willis is charged with killing Donte Samuels, who was found dead in a front yard in Killeen on Dec. 22, 2016. Police were initially called to the scene on reports of a man sleeping in his yard. When they arrived, they discovered the man was dead.
MOM PLEADS GUILTY TO ACCESSORY CHARGE IN 'BABY DOE' CASE
During the investigation, police released camera footage of a man on camera, and asked for the public's help in identifying the suspect. Eventually, Justice of the Peace Claudia Brown issued an arrest warrant for Willis and he turned himself in.
To get the bond changed, defense attorney Billy Ray Hall filed a motion in Bell County District Court stating that the bond was unconstitutional. Brown agreed and set the new bond without a hearing. Hall said Willis still has the right to a bond reduction hearing and probably will exercise it.
A search of the Bell County Jail inmate list confirms Willis is in custody. But the record showed his bond is set at $1,000,000,999. The jail's computer system had the capacity to enter a sum only up to $1 one billion, but it has since been upgraded.
Bell County is in Central Texas, north of Austin.
Hall argued that his client's bond should be reasonable, based on protection of the public. He said Willis voluntarily turned himself in, is no flight risk and his family may lack the resources to pay any bond. Hall said the defendant is currently unemployed.
Hall did admit that his client has a criminal background and that he has not seen the evidence against him, but there is no reason why a bond would be set at $4 billion.
"By setting a bond that high, the judge is trying to send a message. I'm aware it's a newly elected judge, elected by the people, who wants to bring some attention and make a difference. And certainly by setting the bond that high, they've gotten some publicity," said Hall hours before the bond was reduced. "There's been plenty of other murder charges and serious in the Central Texas area, there's none have got a bond that's close to what my client has."
Brown was elected just in November and previouly worked as a substitute teacher for a local school district. She has a doctorate in education, but no apparent legal experience.
Brown said she set the bond to make a statement about the unfairness of the legal system, and didn't mean for it to be punitive.
"I made it so unreasonable that people would pay attention to it," she said. "I was not concerned about myself or my future, I was concerned about the future of all people who have fallen prey and will fall prey. To make it so everyone is free of the bondage of a system that is unfair."
Brown said she knew the bond would be lowered and that Willis knew it wasn't punitive.
"Because I think that we had a connection. When we looked at each other, he knew that I did not intend for this to be a punitive thing, but one that would be redeeming for all people," said Brown.
Brown said she's the first woman, the first African-American and the first Democrat in years to be elected justice of the peace in Bell County. She has gotten some backlash from people who said she shouldn't be making such a statement right after her election. But she said that regardless of what others may think, she's happy she's in a position to make a difference. She hopes her actions will ultimately lead to a more fair system for everyone.