3 dead in early morning Boston crash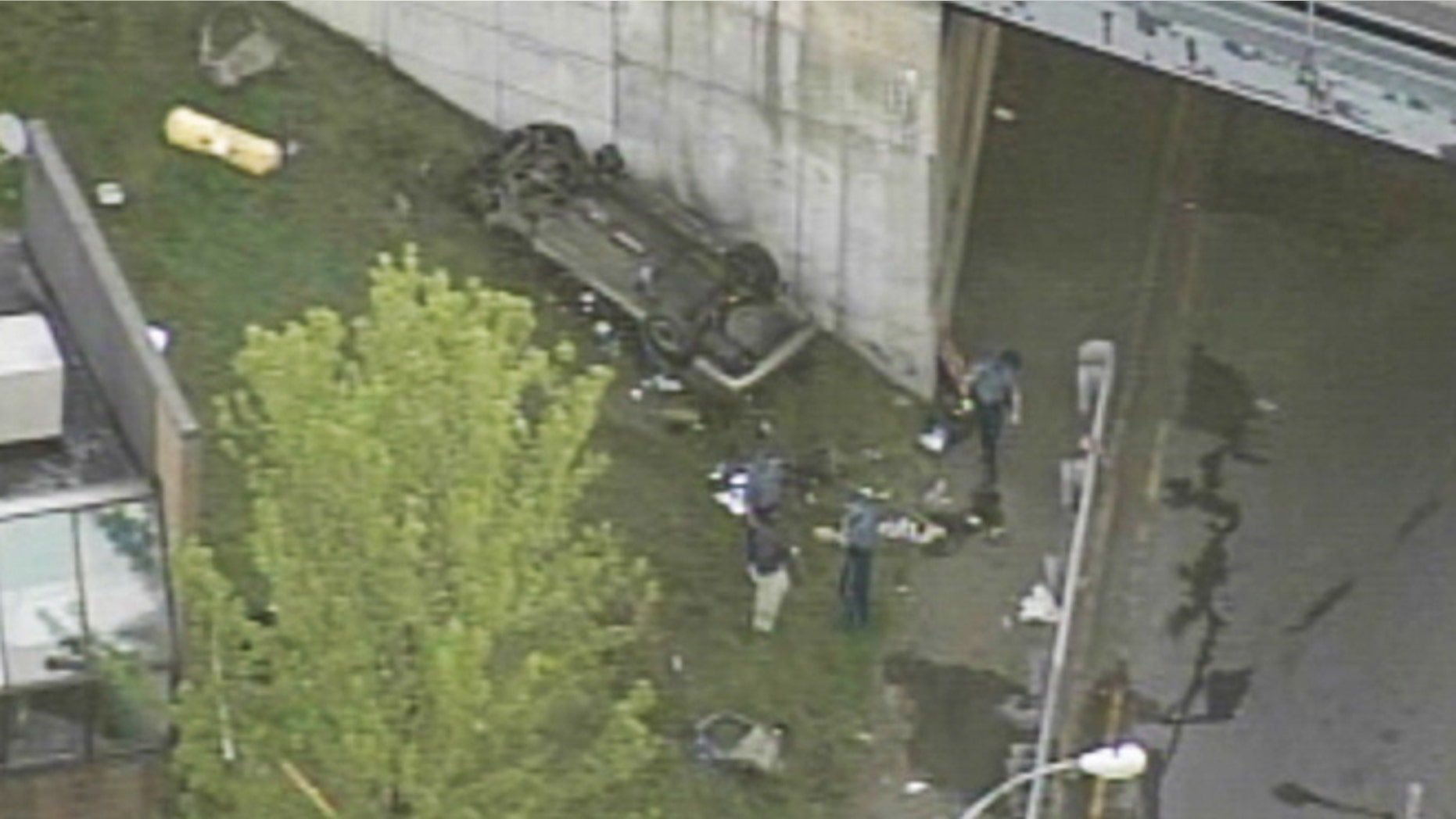 BOSTON – Police say two young men and a young woman have died in an early-morning car crash in Boston.
The victims were in a vehicle that skidded off Morrissey Boulevard inbound, flipped onto its roof and hit a bridge abutment at about 4:30 a.m. Tuesday.
Police said the two men, ages 19 and 20, were pronounced dead at the scene. The 19-year-old woman who was pulled from the vehicle with the Jaws of Life and taken to a hospital with serious injuries died later.
No names were released pending notification of family.
The circumstances remain under investigation but it does not appear any other vehicles were involved.
The road was closed for several hours, snarling traffic around the major artery into downtown Boston at the height of the morning commute.