$250,000 snow leopard among stolen items at LA backyard bash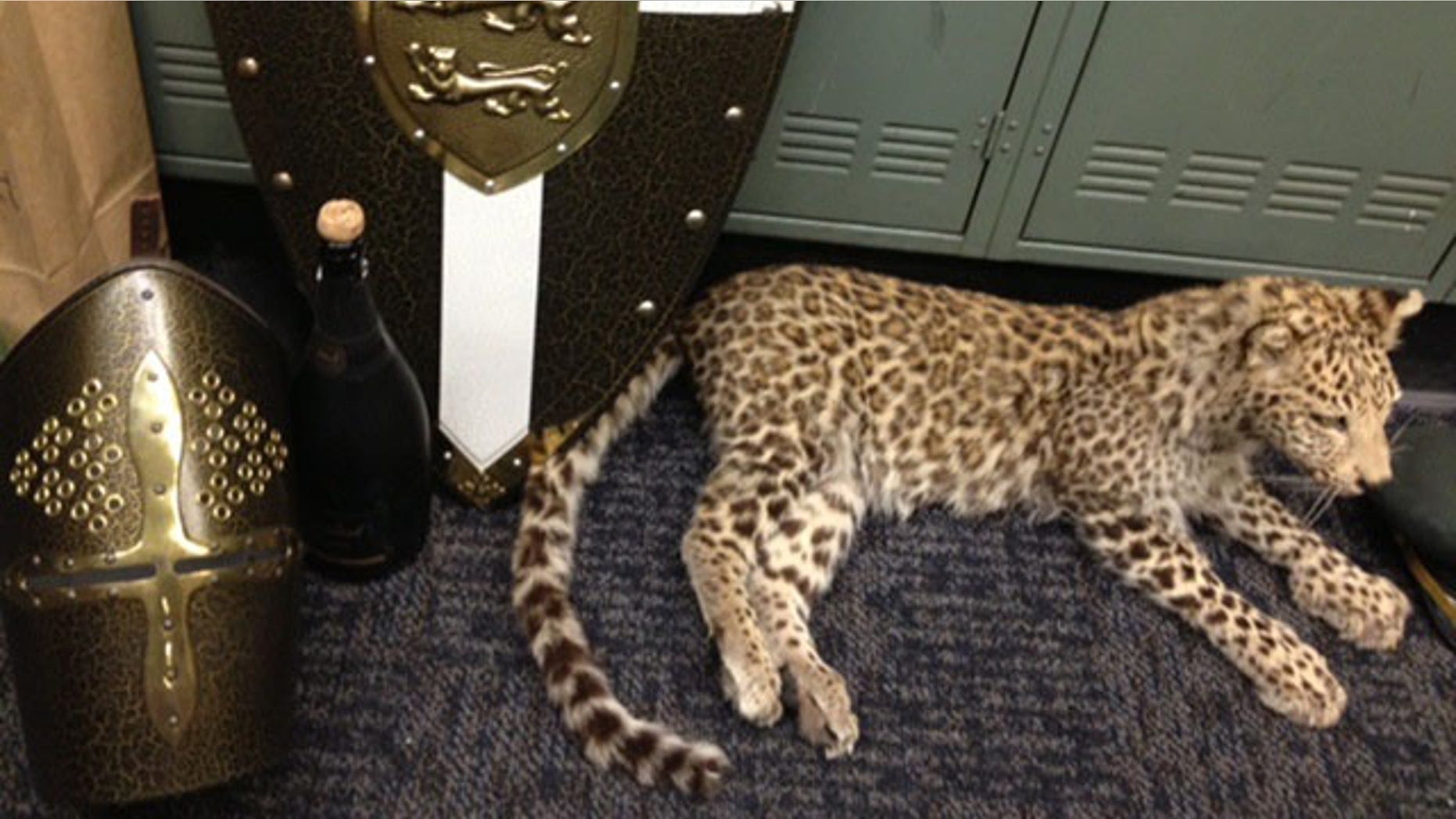 A backyard bash and break-in at a Los Angeles mansion last month resulted in the theft of a $250,000 snow leopard, a suit of armor and 16 arrests, police said.
Thirteen minors and three adults were arrested after they allegedly broke into a vacant, fully furnished mansion in La Habra Heights on Nov. 23, The Los Angeles Times reported. The high school students apparently noticed the multimillion-dollar home was unoccupied, so the teens threw an impromptu bash in the backyard. More than 100 people were estimated to have attended, paying an undisclosed fee to get in.
Regrettably for them, someone decided to announce the shindig on Twitter, which alerted authorities to the party. Officials told the Times that some of the suspects also posted "selfies" with their loot to social media accounts, aiding detectives in locating them and their haul.
Los Angeles County Sheriff's Lt. Arthur Scott told the Times that a break-in on the evening of the party was reported by either a groundskeeper or house-sitter, but the security cameras had been turned off while real estate agents were showing the property, which had been put up for sale by the owner.
Damage and loss to the property was estimated to be $1 million. Los Angeles County Sheriff Lee Baca called it one of the worst juvenile crimes he'd ever seen due to the extent of the damage to the home, adding that those arrested appeared to be "kids of means."
Scott told the Times that the teen suspected of snagging the leopard told authorities he did it because "all the good stuff was gone." When told how much the leopard was valued at, the teen asked, according to Scott, "How many zeroes is that?"
Los Angeles Police Captain Timothy Murakami told the paper that one teen made off with designer suits that were too large for him.
The arrests were announced Wednesday following a two-week investigation, resulting in charges ranging from suspicion of burglary or trespassing to grand theft, which could carry jail time. Police are still looking for some missing property and other suspects, including the party's organizer.