22 unclaimed veterans laid to rest in Utah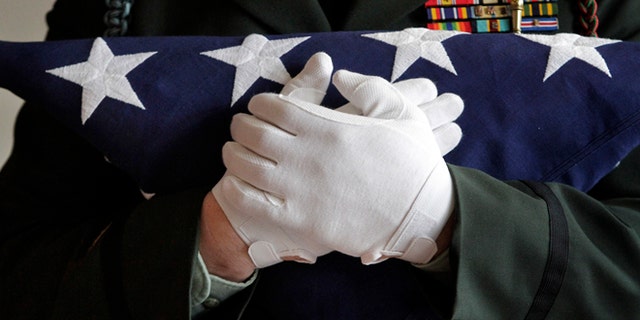 NEWYou can now listen to Fox News articles!
The unclaimed remains of 22 military veterans who died in Utah as long ago as 1996 were laid to rest on Saturday, as a large crowd came to pay the departed soldiers a final tribute.
The veterans were interred at Utah Veterans Memorial Park, joining nearly 2,500 others around the country who've been claimed and honored one last time by the Missing in America Project.
"It's sad, but it is a fact of our lives: Some people die alone," said Roger Graves, the Utah coordinator of the project, in an interview with KSL.
They may have died alone, but the ashes of the 22 veterans were joined by an estimated 100 fellow veterans, elected officials and representatives of military service organizations on Saturday, according to the Salt Lake Tribune.
"Some think it is sad that they don't have anyone. I beg to differ. They have all of us. We are all their family"
"We care about these people," Marci Stevens told KSL. She and her husband were present at the ceremony, which featured a rifle volley, the playing of taps and an American flag folded for each veteran. "It is important that we give them the honor they deserve, acknowledge their life and acknowledge their service."
The Missing in America Project estimates there are about 400,000 unclaimed cremated remains of U.S. veterans throughout the country.
"Some think it is sad that they don't have anyone," Graves said. "I beg to differ. They have all of us. We are all their family."