2 killed after small plane crashes into Calif. apartment building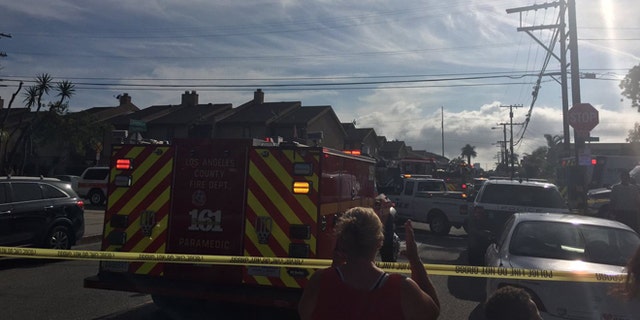 NEWYou can now listen to Fox News articles!
Two people were killed after a small plane crashed into a Los Angeles-area apartment complex Friday evening, FoxLA reported.
The two dead were onboard the plane, officials said. No one in the apartment complex was injured.
There was no initial explanation for the cause of the crash.
The incident occurred shortly after 5 p.m. local time, in Hawthorne, Calif. the Los Angeles County Fire Department told the station.
A witness told FoxNews.com she was on her balcony one block away when she heard a loud "boom" and saw the plane go down.
The crash scene is very close to the Hawthorne Municipal Airport.
The identities of the two people killed were not immediately released.
FoxNews.com's Ryan Gaydos contributed to this report.